About Our Campus
Angels Gate Cultural Center is situated on a campus with a rich and storied history. The site was originally established as Fort MacArthur in the early 20th century, serving as a coastal defense installation for the Los Angeles Harbor. Its strategic location played a crucial role in safeguarding the region during times of conflict.
Over the years, the landscape and purpose of the campus transformed. In 1977, the City of Los Angeles acquired the site, recognizing its potential as a cultural and artistic hub. The former military buildings were repurposed and transformed into a thriving center for arts and culture, officially opening as the Angels Gate Cultural Center in 1987.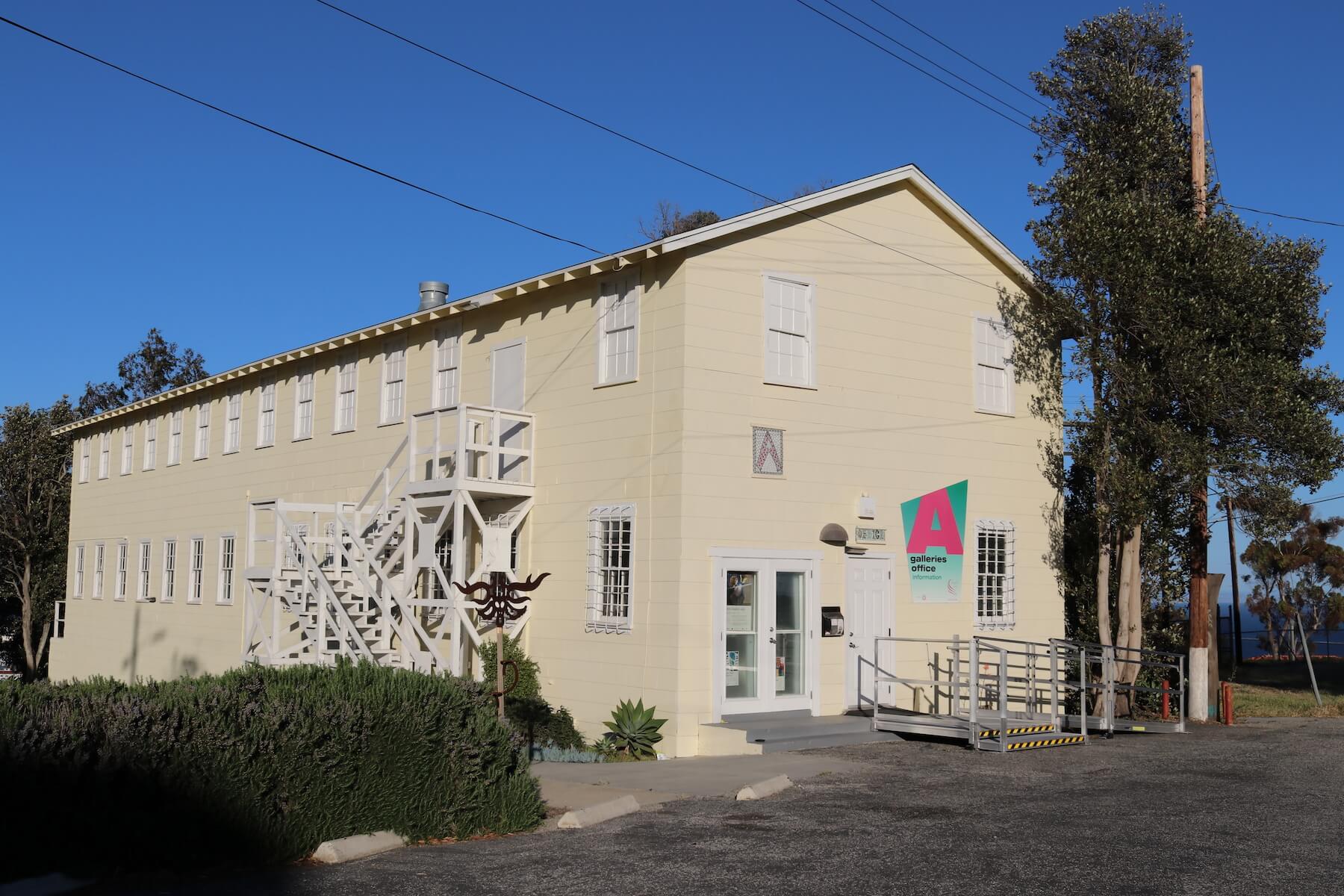 Angels Gate Cultural Center is located in historic buildings and faces some accessibility challenges. We aim to find new ways to make our exhibitions and events accessible to everyone.
You can get to Angels Gate Cultural Center by car or public transportation. We provide detailed directions on how to get here on our Directions & Parking page.
Space Rentals & Special Events
AGCC has an array of spaces available to rent for filming, parties, weddings, classes, and studio art practice.