Dive into the Intersection of Art & Science
Join us for an afternoon of art and science!
Every 1st Saturday, AGCC offers a free art and science workshop designed in partnership with the Marine Mammal Care Center! Every month we have an exciting new topic for our science lesson and art projects. 
This STEAM collaboration helps connect and translate the big concepts we learn into related 3D art projects! 
A Marine Mammal Educator and an Angels Gate Artist-Teacher will lead the class in a science lesson, tour of the MMCC's mammal patients, and art activity perfect for kids (and adults!).
All materials are always provided. All are welcome.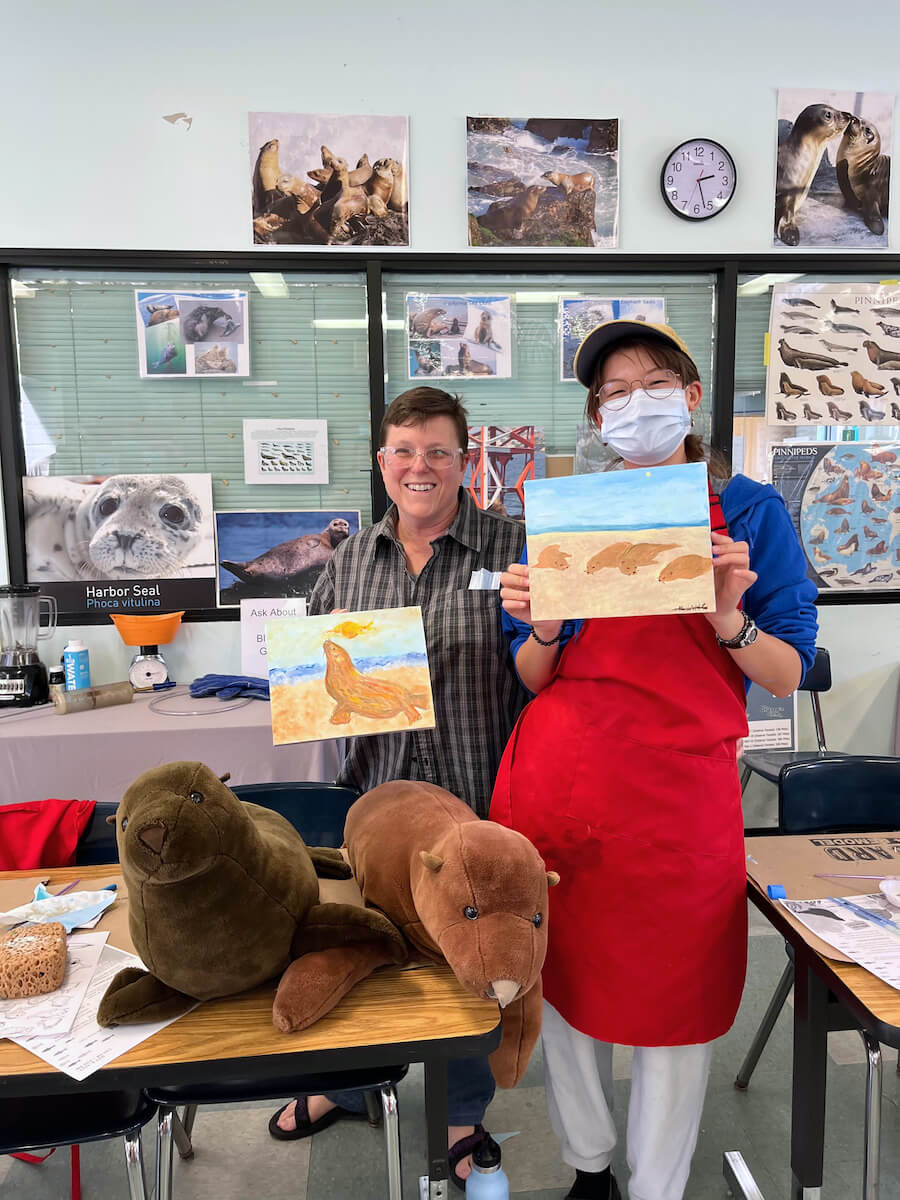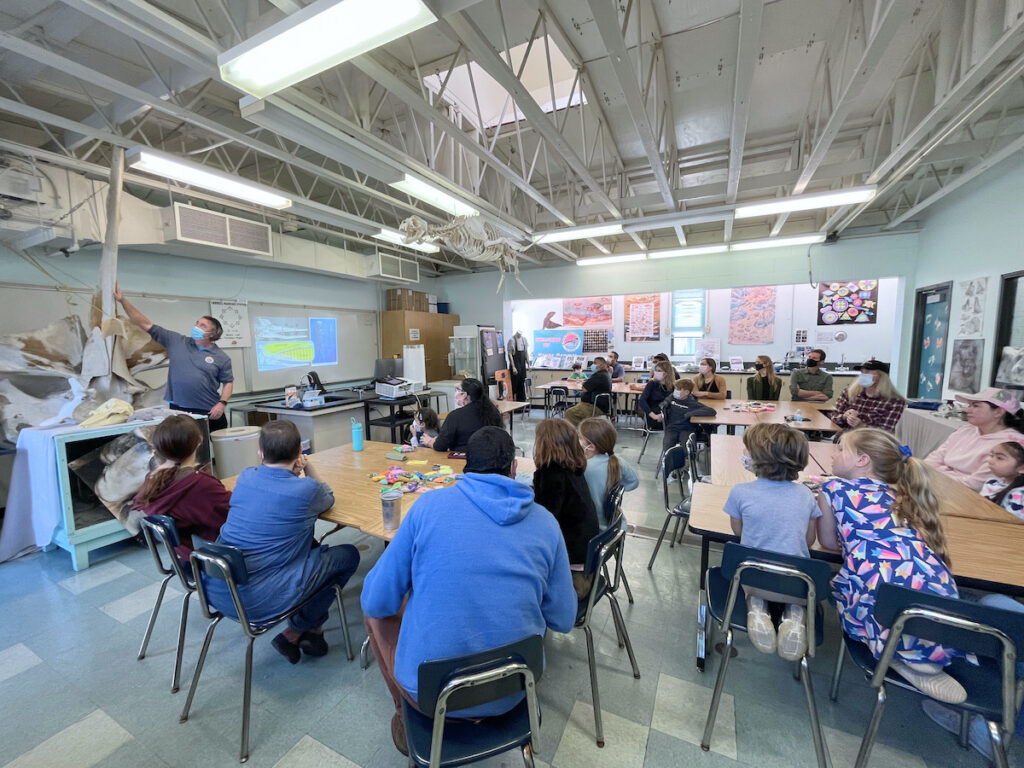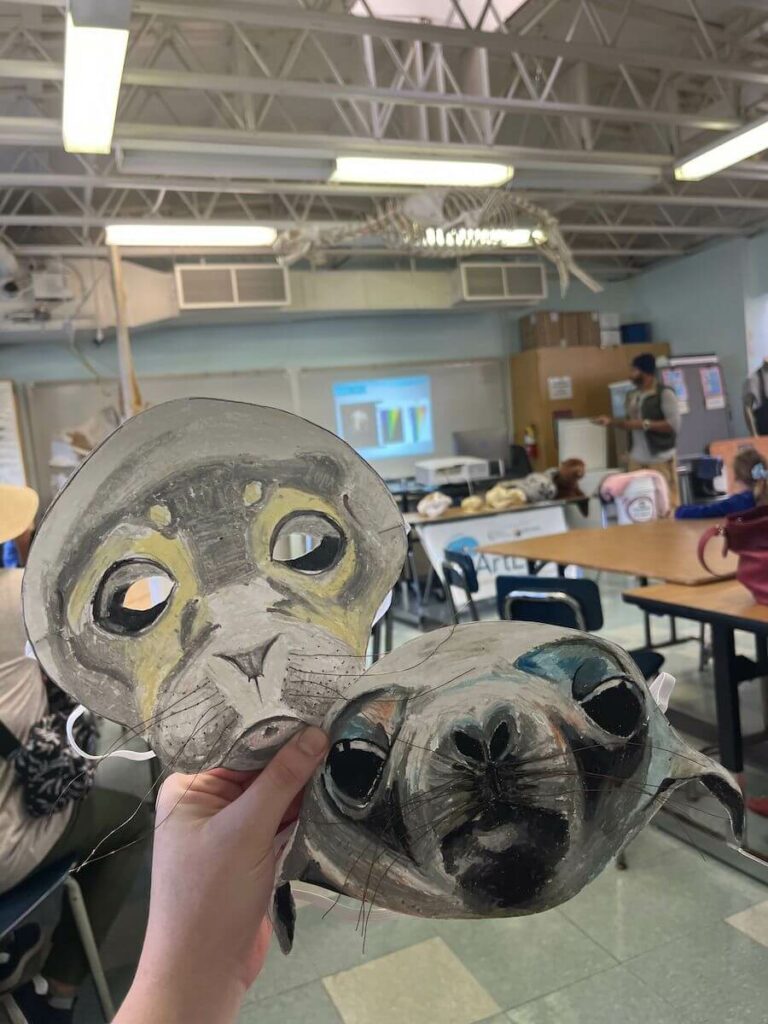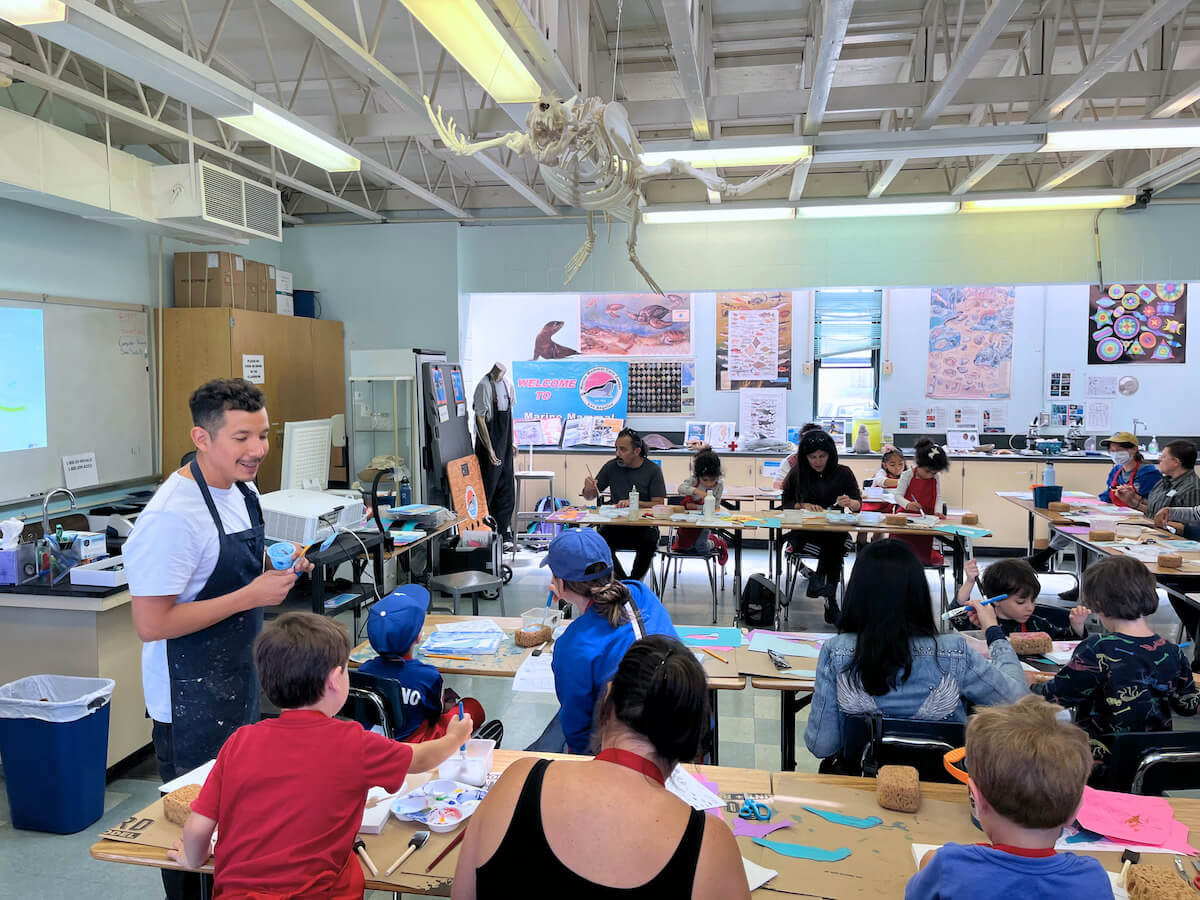 Find More Family-Friendly Events
Explore our calendar of events and join us for family-friendly art events offered every month.