Our Artists-in-Classroom Program
Angels Gate works closely with principals, school administrators, classroom teachers, and Artist-Teachers to provide students with a sustained, in-depth arts experience. Our 12-week arts residencies are designed to promote creativity, cross-disciplinary knowledge, and critical thinking skills in accordance with California Visual and Performing Arts standards, and familiarize students with contemporary arts practices.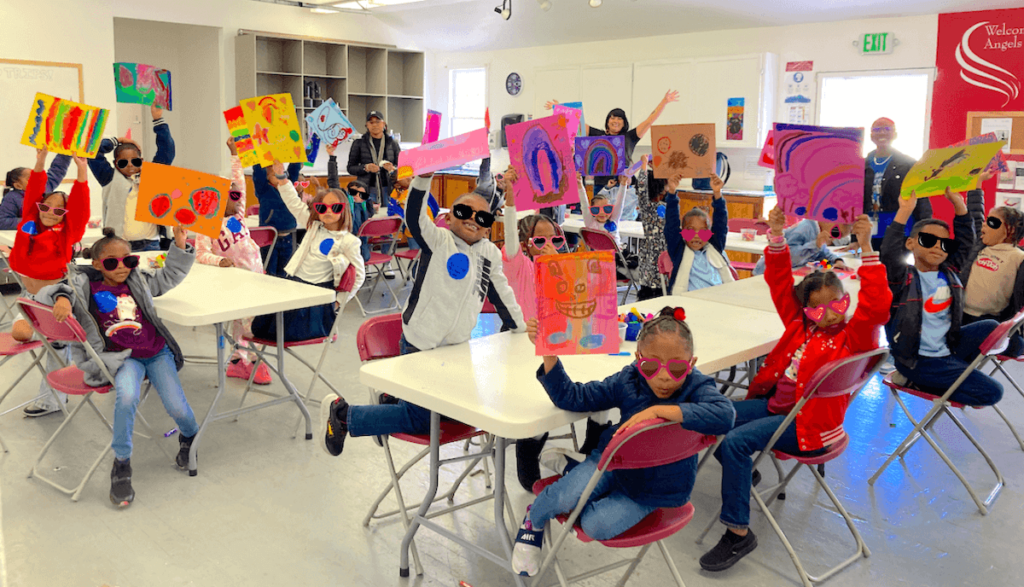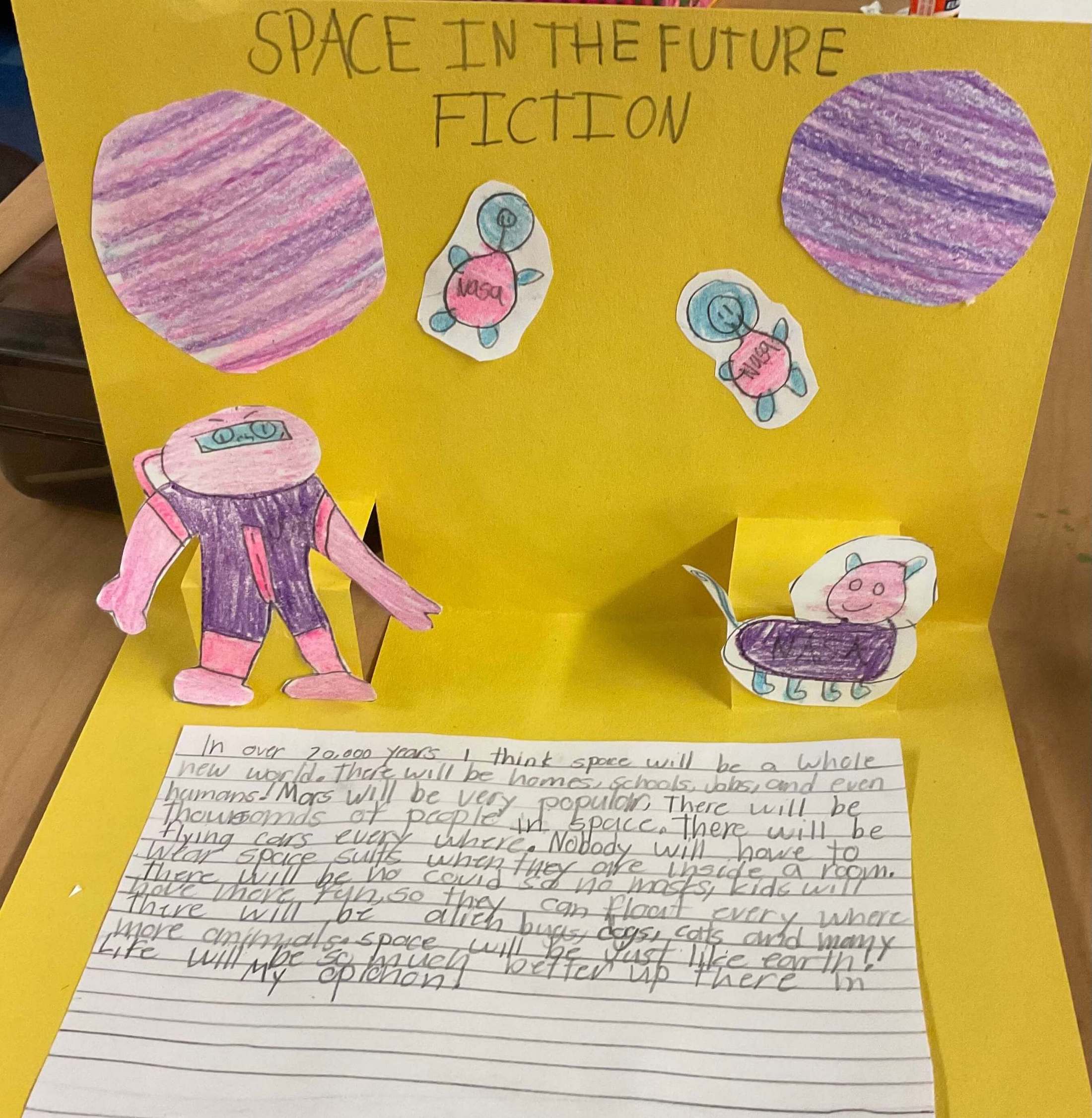 Our 2022-2023 AIC Residencies are in:
15th Street Elementary
7th Street Elementary Arts Academy
Bandini Street Elementary
Barton Hill Elementary
Cabrillo Avenue Elementary
Crestwood Street Elementary
Dana Middle School
Garfield Elementary
Gulf Elementary
Hawaiian Avenue Elementary
Leland Street STEAM Academy
New Academy Canoga Park
New Academy of Science and Art
Point Fermin Elementary Marine Science Magnet
Taper Avenue Elementary
Webster Elementary
During these residencies, AIC Artist-Teachers connect artistic concepts to other disciplines and work closely with students on several projects to increase their visual and verbal literacy.
Our artist-teachers lead layered and complex arts experiences, engaging students in the process and helping them to be self-initiating and create collaboratively when in small groups. Students learn to confidently express themselves through creative self-expression in both physical and verbal means.
Reflection is another important component of the artistic process of AIC. Our Artist-Teachers encourage students to reflect upon their artwork and share their thoughts with the class. The action of reflection helps students expand their vocabulary, think critically, and express what they have learned throughout the session.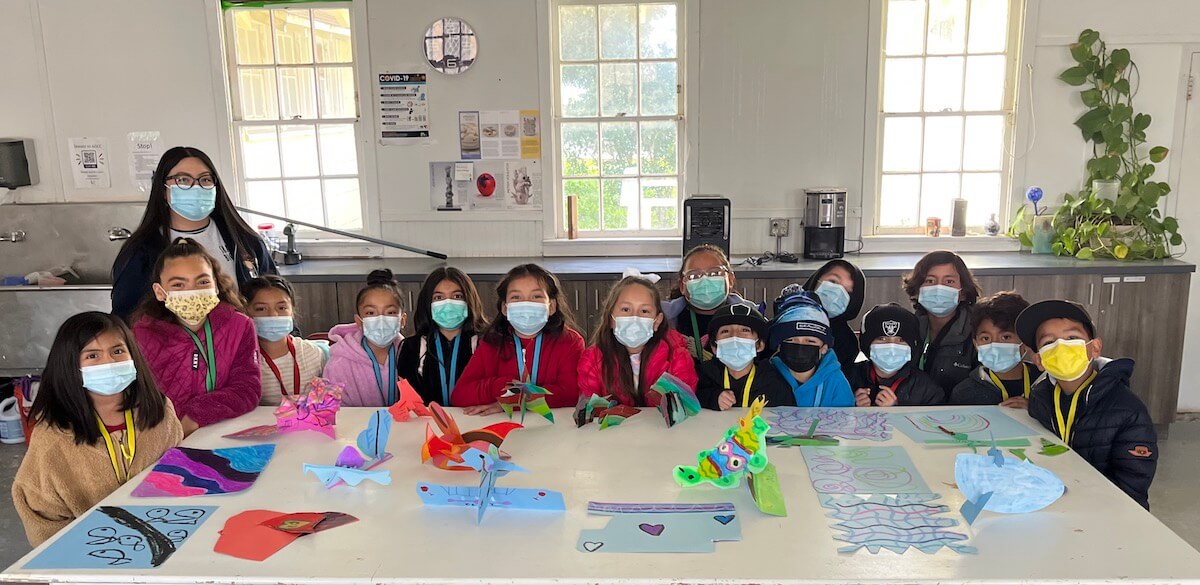 An important component of the AIC program is classroom teacher participation; we believe that when a classroom teacher is engaged in the arts alongside their students, a creative environment is built, and students and teachers see one another in new ways.
Instead of spending time on the weekends at arts integration teacher training, our classroom teachers receive twelve weeks of training from Artist-Teachers in the comfort of their classroom during school hours.
The impact of our program does not end in the classrooms, but is seen throughout the entire school. Teachers, administrators, and parents see bulletin boards filled with student art and attend end-of-semester culmination events– allowing all classes to work together to demonstrate and showcase their growth in the arts for their peers and loved ones.
In addition, each semester, one artwork, dance performance, and creative writing work from each classroom in the AIC program is displayed in the galleries at AGCC.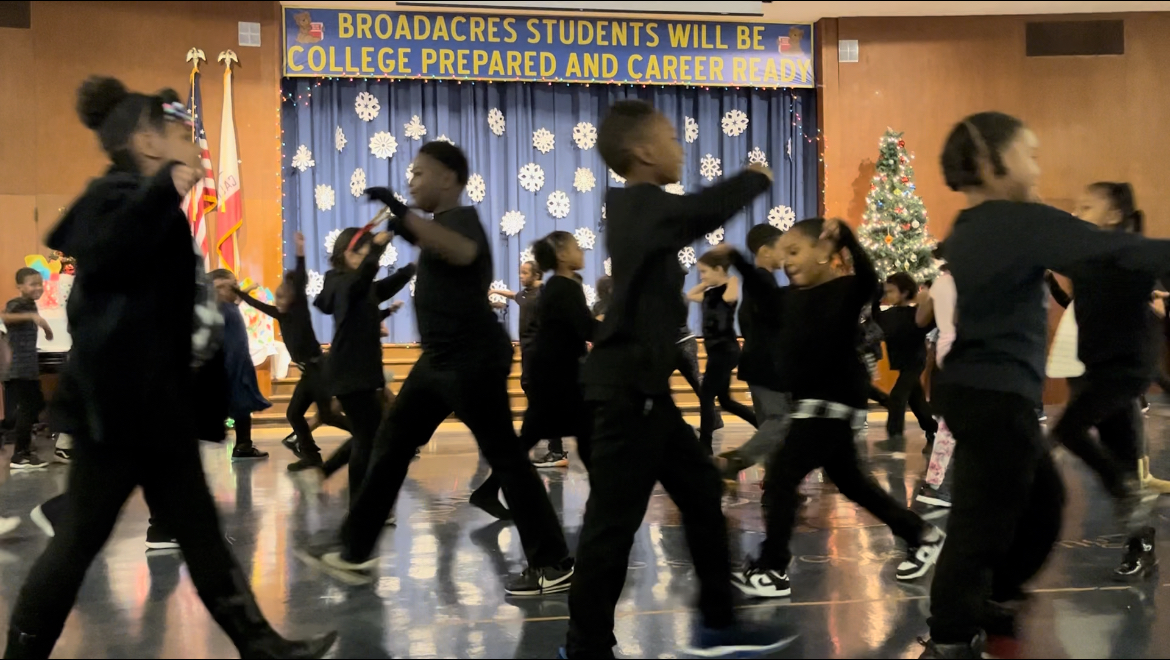 AGCC's Artist-Teachers are professional, contemporary artists who specialize in dance, visual arts, or creative writing. From hip-hop freestyling to poetry slams, our Artist–Teachers transmit their passion for the arts directly into local K-6th grade classrooms.