Admission is free to
nearly all
Angels Gate Cultural Center programming, including galleries and special events. If you wish to support AGCC when you visit, consider
making a donation
.
AGCC's campus is located within Angels Gate Park and is open during park hours from 6:30am to 10pm. AGCC's galleries are open to the public.
Open Gallery Hours: Thursday through Saturday, 10am to 4pm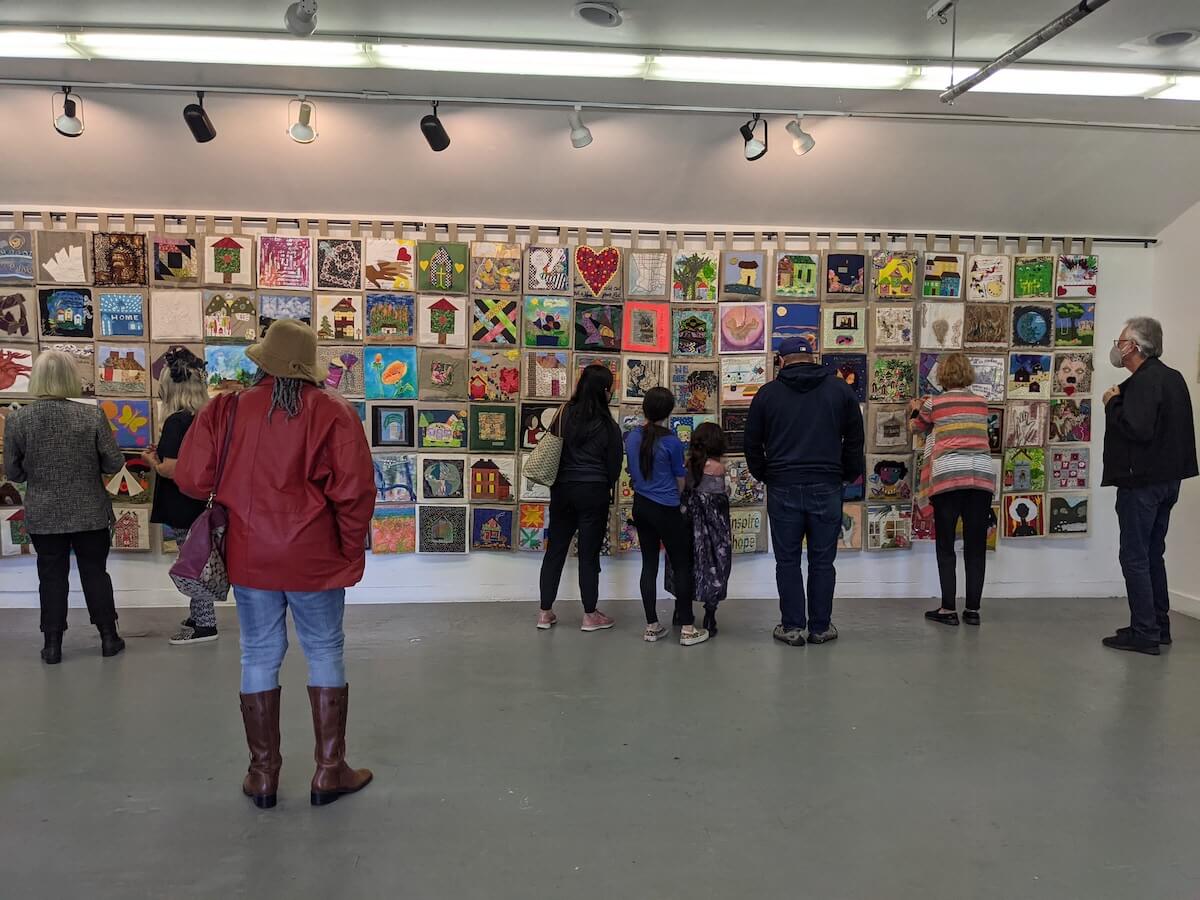 Angels Gate Cultural Center (AGCC) strives to provide an exceptional art experience for all who visit our campus and website. AGCC is committed to improving and maintaining the accessibility of our physical space, programs, and digital engagement. The Center routinely performs self-evaluations of our campus, works with consultants, and encourages feedback from our visitors, artists, and staff. Spanning eleven historic military buildings, at the apex of Angels Gate Park, our campus grounds are challenged by various ages of materials and structural considerations, dating 80 to 100 years old.
AGCC hosts exhibitions in our two-story gallery space. The first-floor gallery is wheelchair accessible, however, the second-floor gallery is only accessible by stairs. While the Center has sought permanent structural solutions to inaccessible spaces, AGCC encounters historic site, legislative, and financial challenges. In turn, we have developed and implemented programmatic access to our exhibitions through audio-visual and virtual aides.
Accessibility upgrades include:
Exterior metal ramps installed on four buildings since 2020

A tablet available at the gallery entrance for visitors to navigate a virtual walk-through of our second-floor spaces
Virtual exhibitions and programming accessible through our website
If you have any specific needs or accessibility concerns, please contact us or call us at (310) 519-0936.
Support Angels Gate Cultural Center
We're grateful for your interest in Angels Gate, and we'd like to take a moment to invite you to become a donor. Your support helps us keep our doors open, our exhibitions fresh, and our programs vibrant. As a supporter, you'll be making a significant impact on the lives of the people in our community by helping us provide them with access to the arts and cultural experiences they might not otherwise have.