Angels Gate Cultural Center emerged from a group of San Pedro artists in the 1970s, who created artist studios and exhibition space within the 1940's-era Army barracks of Angels Gate Park.
In 1982, AGCC was established as a nonprofit, committed to serving the Los Angeles Harbor Region with year-round contemporary art exhibitions, cultural events, community classes, and arts education.
To provide space for artists to work and to engage community through arts education, exhibitions of contemporary art, and cultural events.
A beacon that inspires diverse art communities to flourish.
We are a community that grows through experimenting and innovating. We:
Support each other

Show up and are present

Value each other and creativity

Are welcoming and honest

Collaborate and communicate respectfully
We believe that when the Arts are truly accessible and culturally inclusive, they are a catalyst for community belonging and positive change.
Angels Gate Cultural Center (AGCC) commits to thoughtful cultural diversity, equity, and inclusion within all facets of the organization: leadership, artists, programming, and community engagement.  We provide opportunities for all people to participate in creative expression, discovery, and exploration, including but not limited to indigenous people, racially and ethnically diverse individuals, and community members from all socio-economic backgrounds.
We serve the Los Angeles Harbor Region and surrounding communities with innovative arts programming, including:
Arts Exhibitions featuring artists and curators inclusive of a diverse range of cultures, backgrounds, and perspectives.
Arts Education programming designed to foster creative expression and learning for student populations from underserved local communities.
Stewarding the native Tongva land, which Angels Gate occupies, including facilitating annual events led by indigenous community members.
AGCC is committed to improving and maintaining the accessibility of our physical space, programs, and digital engagement. The Center routinely performs self-evaluations of our campus, works with consultants, and encourages feedback from our visitors, artists, and staff.
While the Center has sought permanent structural solutions to inaccessible spaces, AGCC encounters historic site, legislative, and financial challenges. In turn, we have developed and implemented programmatic access to our exhibitions through audio-visual and virtual aides:
A tablet available at the gallery entrance for visitors to navigate a virtual walk-through of our second-floor spaces
Virtual exhibitions and programming accessible through our website
If you have any specific needs or accessibility concerns, please contact us or call us at (310) 519-0936.
Learn more about our physical campus accessibility improvements here.
About Our People
Discover the talented individuals who drive the vision and success of Angels Gate Cultural Center. Our dedicated team members and esteemed board of directors bring their expertise, passion, and diverse perspectives to our organization. Their collective efforts and leadership shape our vibrant arts community and propel us forward in our mission to inspire, engage, and foster creativity through the power of the arts. Get to know the exceptional individuals who make it all possible.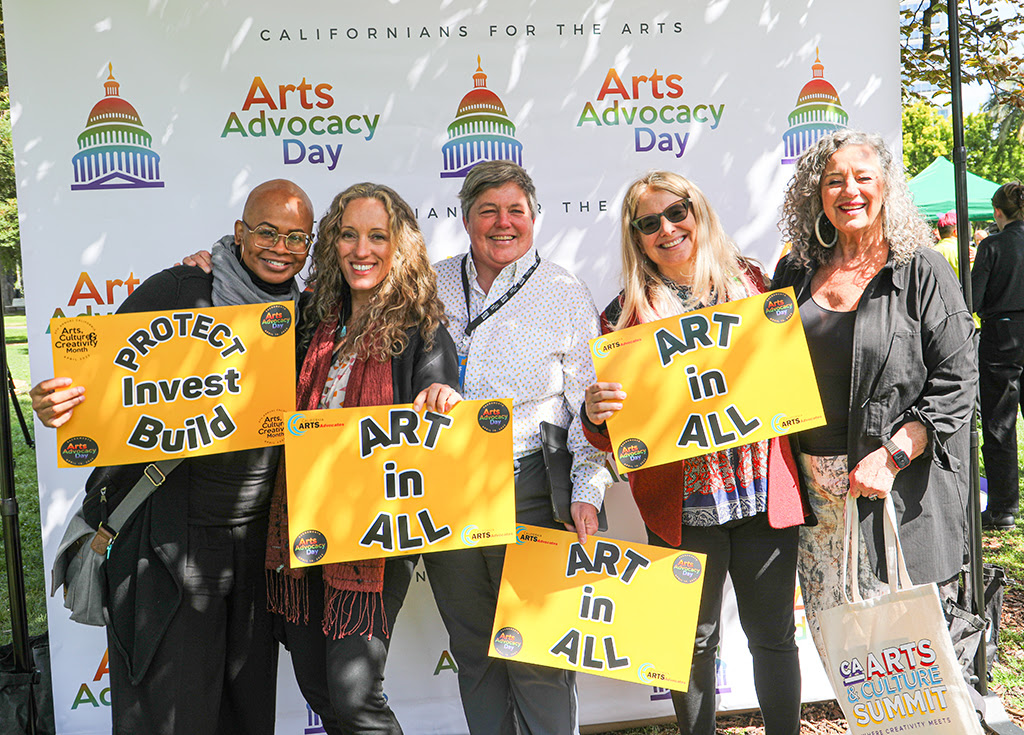 We don't need to convince you of the impact of arts education, but many people across California do need convincing. If we're hoping to reach every student in California, it's going to take all of us.