Ensuring Equitable Access to Art
This component continues to build our vision of stabilizing and expanding arts integration in each school for all students.
With the goal of a high-quality, sequential arts education, the Model Arts School creates a clear path through the elementary curriculum:
1st grade – Multi-Arts
2nd grade – Dance + Movement
3rd grade – Visual Arts
4th grade – Music
5th grade – Creative Writing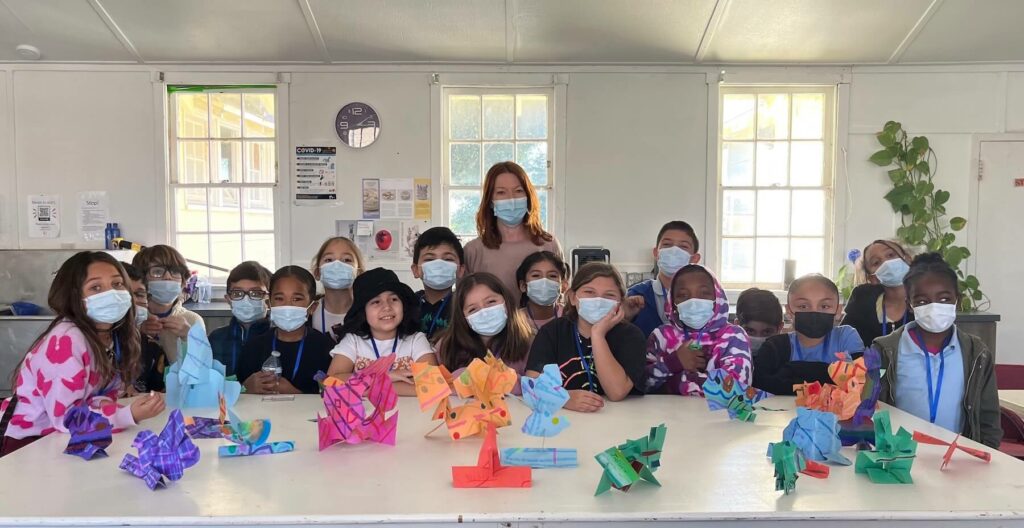 Collaborating for Model Arts School
Currently, Angels Gate and Grand Vision are working on a collaborative effort uniting the resources of community arts partners, local schools, and LAUSD behind the shared goal of expanding upon the Model Arts School to build a "San Pedro K-12 Arts Pathway," where all students K-12 in San Pedro have the opportunity to engage in the arts in each grade level. 
With support from local partners and schools, this expanded Model Arts School ensures that students continue to have robust arts experiences and elective choices through middle and high school.
Bring AGCC to Your Students
Contact us about setting up a Model Arts School program with your school or classroom.