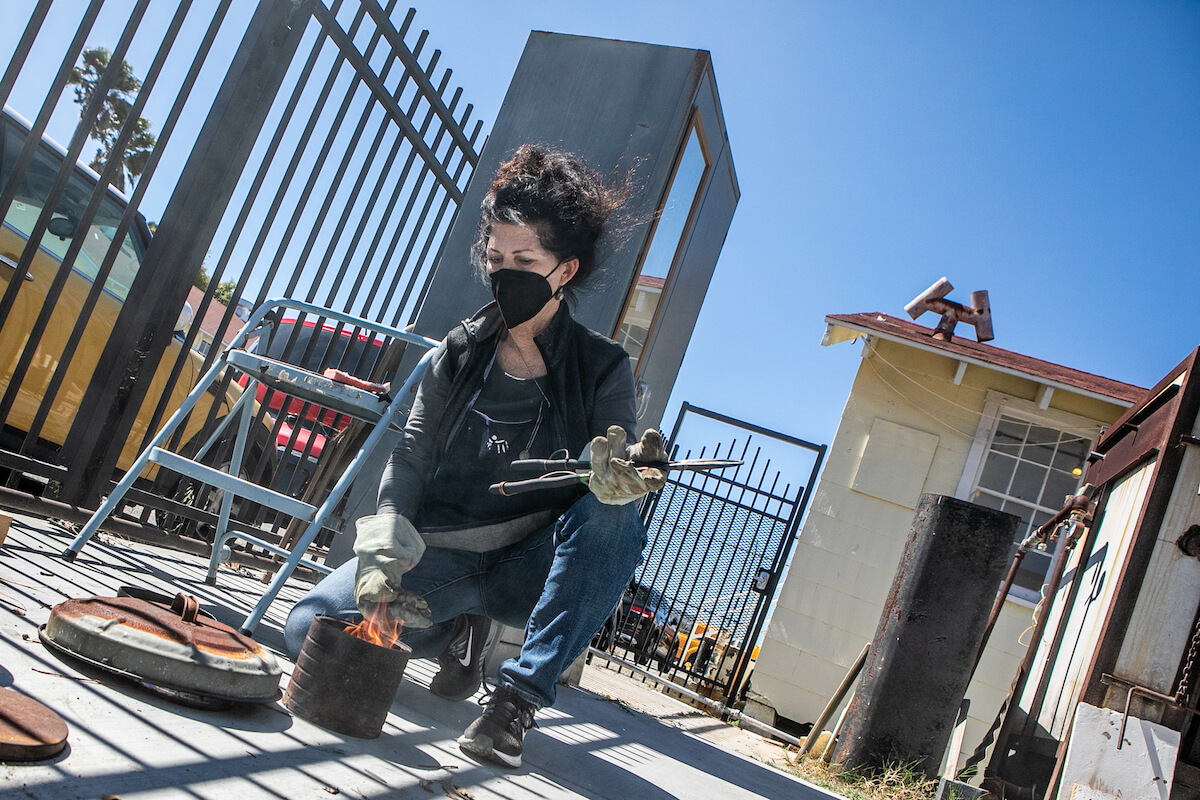 Find Your Inner Artist
Community Classes are offered at AGCC in many art forms, including ceramics, metal sculpture, dance, guitar and ukulele, and Kyudo – Japanese archery. Explore our class descriptions below to find the art form that works for you.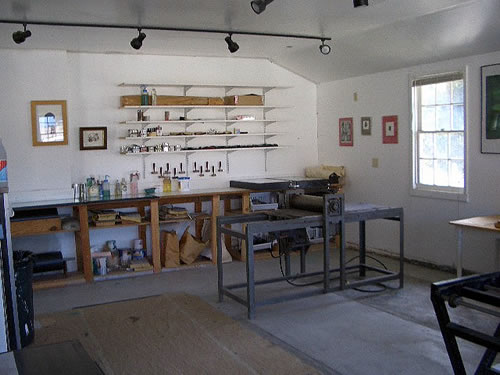 Community Class Facilities
Learn about the studio spaces where our community classes take place, including details on our kilns and printmaking equipment.
Explore Our Ongoing Community Classes
Our Community Class programs allow community members to take classes on-site at Angels Gate Cultural Center and to develop their artistic and cultural talents and interests.  This program seeks to foster an appreciation for arts and culture in students of all ages and experience levels.  Both local artists and Angels Gate Studio Artists teach these classes on-site at Angels Gate Cultural Center.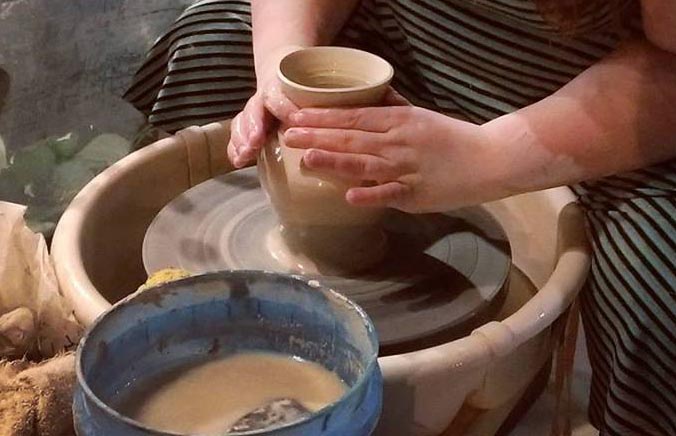 Ceramics
Delve into the world of ceramics through open ceramics studio sessions, wheel pottery instruction, and weekly techniques of handbuilding pottery, and more. Our facilities include kilns and other equipment.
Drawing & Painting
Whether you are looking for a group of painting partners, or instructor-led lessons, our course offerings can help you put pen or brush to paper.
Master Painting
Uninstructed group painting.
Tuesdays – 2:00-5:00 pm
$37 – month
$11 – drop in
Fridays – 9:00 am – 1:00 pm
$42 – session
$13 – drop in
Saturday Morning Life Painting and Drawing
Watercolor
This course will help students gather the skills needed to create and express themselves using watercolor. Through guided paintings, students will receive step-by-step instruction on fundamental watercolor techniques while producing beautiful artwork. This class will cover concepts such as: basic color theory, composition, application of the medium and brush stroke technique.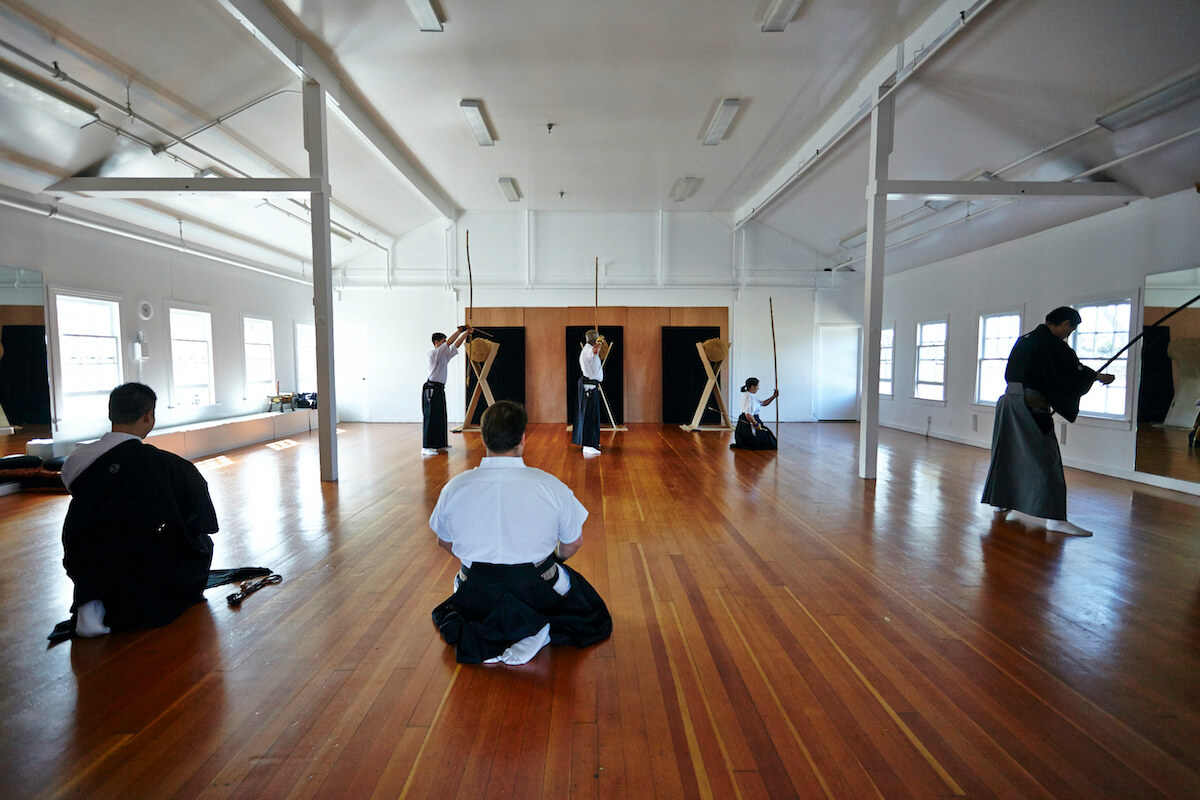 Movement & Dance
Moving with intention is an art form that can strengthen your body and inspire your mind.
PULSE (Dance) with Jasmine Albuquerque
PULSE is an all-level contemporary dance class geared towards alignment and release. There will be 45 minutes of warm-ups to align the body, followed by 45 minutes of choreography.
Jasmine Albuquerque is a choreographer, dancer and teacher based in Los Angeles. She is co-founder of WIFE and has performed with companies such as Hysterica, Blue13 Bollywood Collage Dance Theater and Ryan Heffington's Fingered. Other performances include Soft Sex, Istanbul Light Festival, TEDx SoCal, KTCHN, We Are The World, Frequency Festival, Jane's Addiction and Hecuba at venues including the Hammer Museum, Zebulon, the El Rey, the Wiltern, MOCA, The Ford, The Orpheum and LACMA.
Jasmine has choreographed music videos for St. Vincent, Devendra Banhart, Ry X, Monica Dogra and danced in videos for Beck, Laura Marling, Rodrigo Amarante, Lawrence Rothman, Verve Records, Fitz & The Tantrums, MIKA and Morcheeba. She has a degree in History from UCLA and trained in contemporary dance at The Edge Performing Arts Center and in Budapest, Hungary. She has been teaching dance in Los Angeles for the past thirteen years and is currently working on a new piece for the Walker Museum, 2019.
View all PULSE (Dance) with Jasmine Albuquerque classes here.
Angels Gate Kyudo
Kyudo or "the way of bow" is the art of traditional Japanese archery. Anyone is welcome to join our quiet and reflective practice.
Instructor: Hirokazu Kosaka
Music
Learn to express yourself through the language of music. 
Beginning, Intermediate, and Advanced Ukulele Classes
Learn traditional Hawaiian songs, oldies, and rock tunes from the 60s- 90s. Some of the material includes Israel Kamakawiwo'ole, David Bowie, Prince, Bob Marley, Beatles, and the Rolling Stones.
Music Exploration with Shane Dixon
A fun, casual music class for adults. No musical background required. Non-musicians & novice musicians welcome. Artists/actors/dancers welcome. There will be: listening exercises, song analysis, fun music making activities, open for people to bring instruments, or music that participants would like to discuss.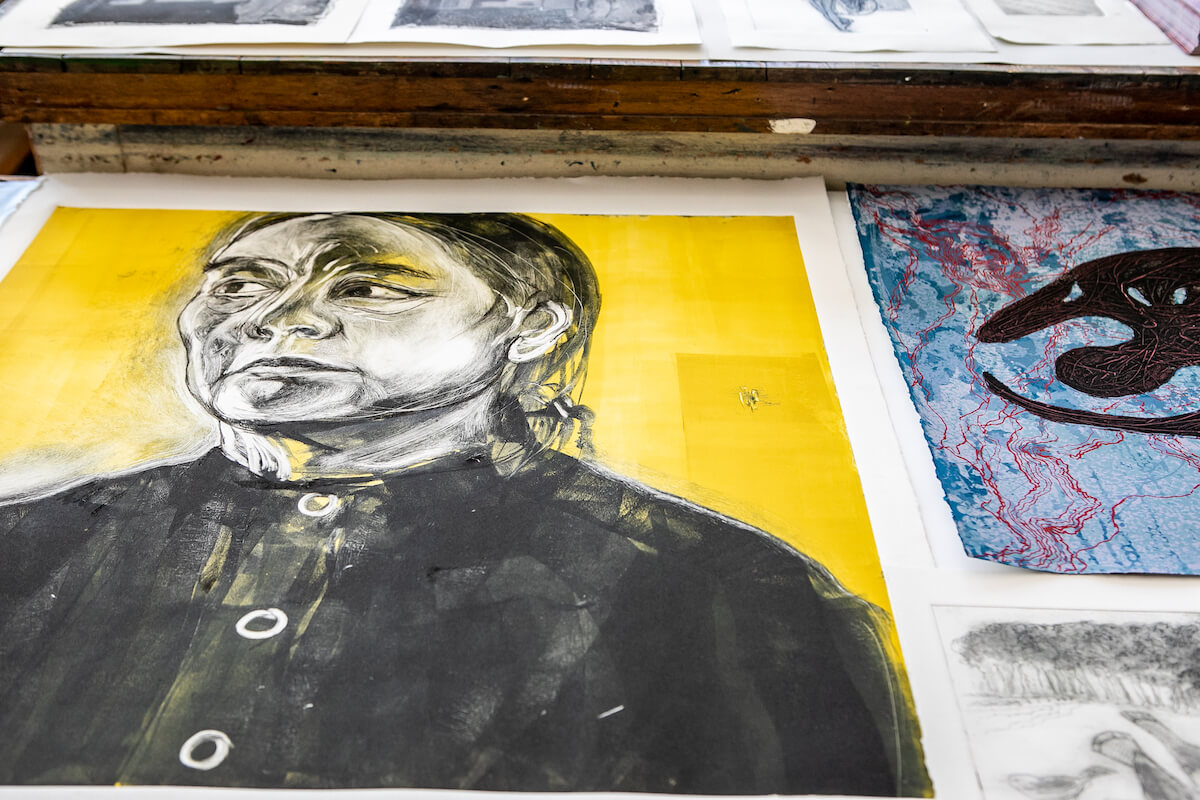 Printmaking
We offer instructor led printmaking courses for beginners and masters alike. There are always new skills to learn!
Introduction to Printmaking
Topics to be covered
Monoprinting/Monotype
Intaglio process (drypoint) 
Collagraphy – includes intaglio and relief ways of printing
Image transfer
We offer affordable space for developing and professional artists to teach classes and workshops. Every Artist-Teacher runs their own classes and decides their own rates.