Direct from the Classroom: Works by Young Artists & Poets
This exhibition displays artworks created by K-5th grade students participating in the Artists-In-Classrooms program, highlighting the diverse and high-quality arts education provided by professional Artist Teachers in LA County.
Works by
New Academy of Science & Art, Broadacres Avenue Elementary, Towne Avenue Elementary, Taper Elementary School, Bandini Elementary, 15th Street Elementary, New Academy of Canoga Park, Leland Ave Elementary.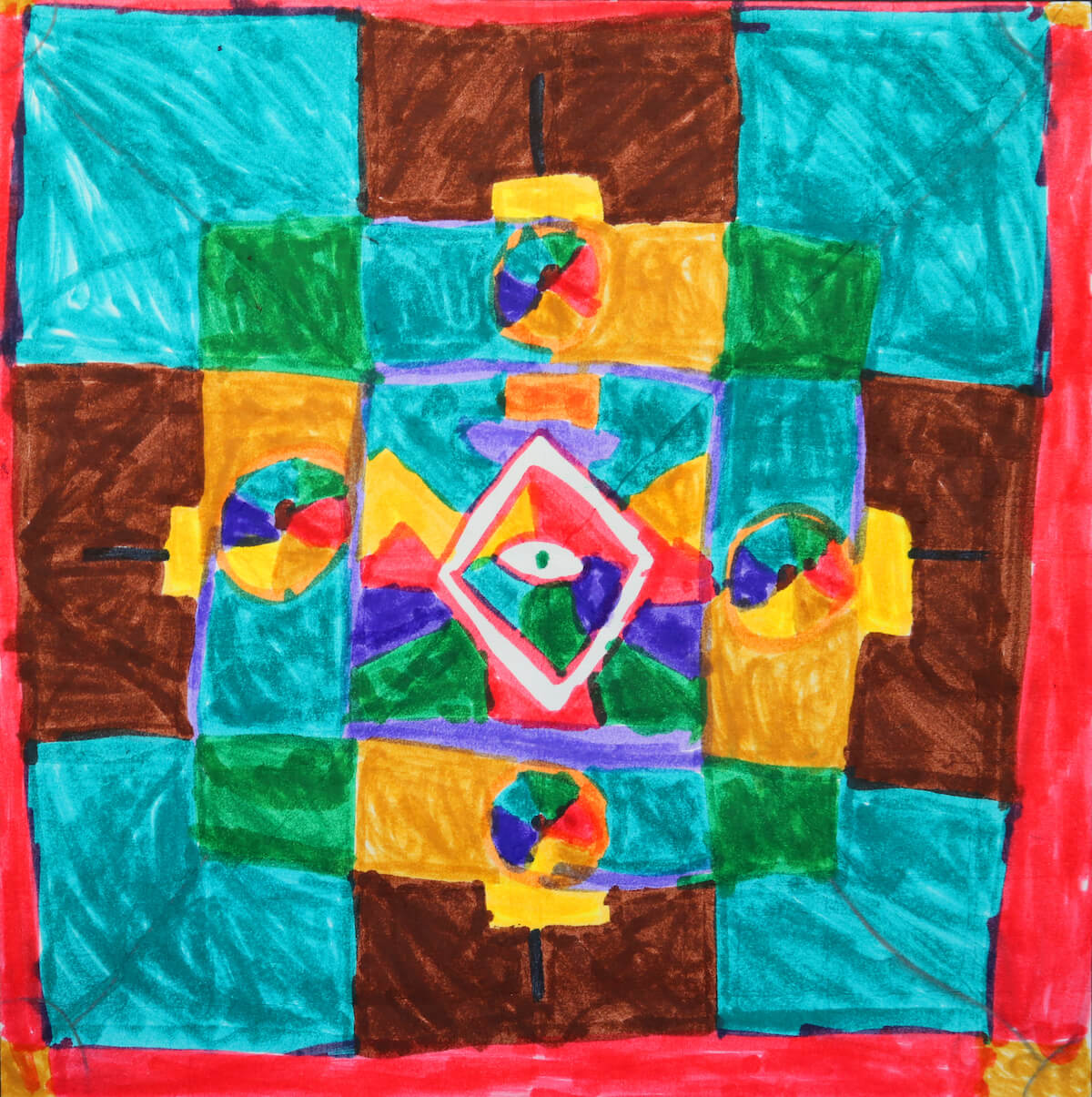 Student-Artist Joab, Leland Elementary, Artist-Teacher Carlos Gacharna.
Angels Gate Cultural Center serves more than four thousand students through our Artists-In-Classrooms program. Artists-In-Classrooms Residencies place professional Artist Teachers directly with students to provide high quality, diversified, standards-based arts education during their school day. These artworks represent a small portion of what local students throughout LA County create during a twelve week term with a resident Artist Teacher as their guide.
[Read more about the classroom projects]
The Artists-In-Classroom's program is funded by the Crail Johnson Foundation, Miller Foundation, Rudolph J and Daphne A Munzer Foundation, Max H. Gluck Foundation, and California Arts Council.
Exhibition Image Gallery
Click the image for details on each piece.