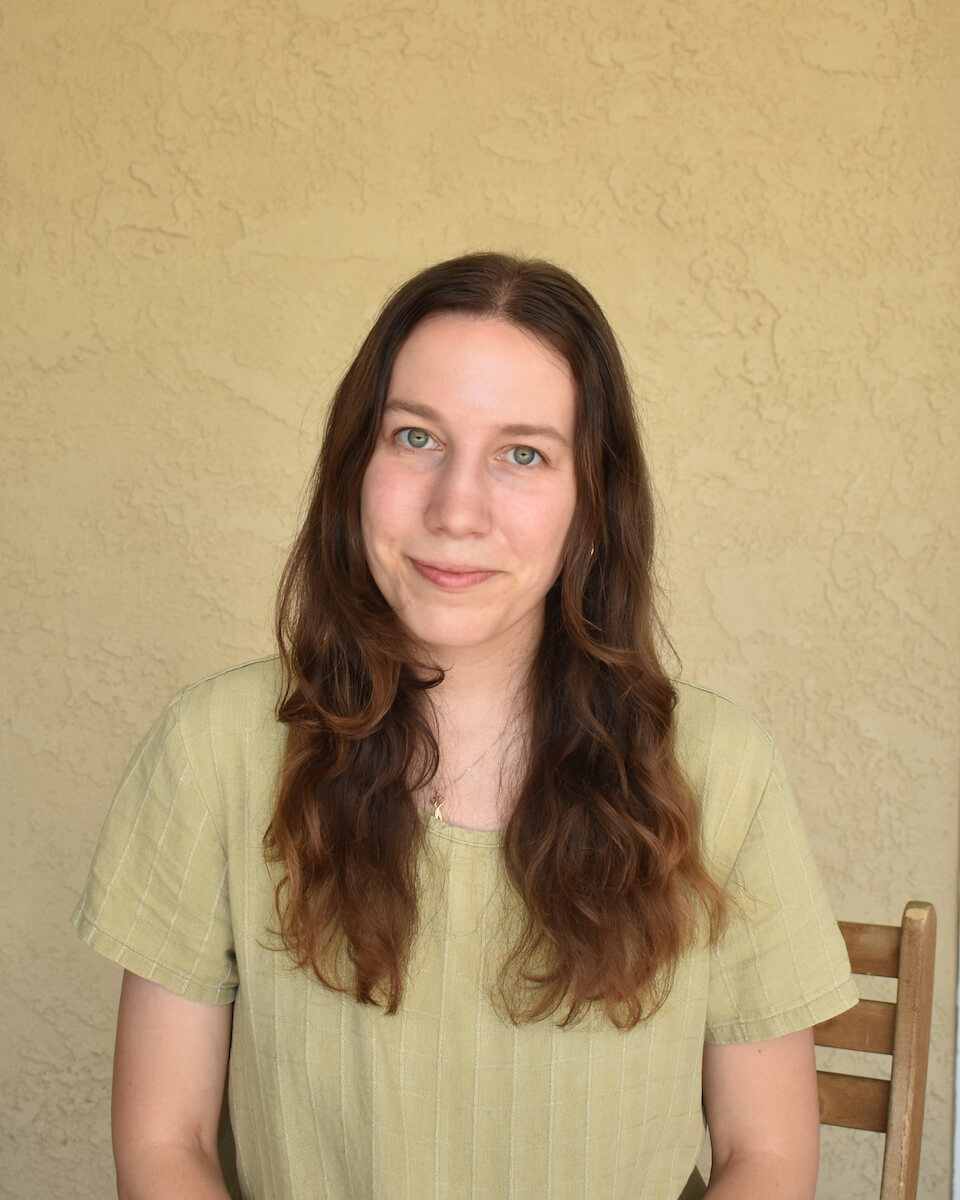 Gallery Programs Coordinator
"I love the diverse and creative community here at AGCC. It's amazing spending each work day surrounded by other artists with different backgrounds and life experiences, and I feel like I learn so much from each person I meet!"
Annie Parsons is an artist and photographer currently living in Long Beach. They grew up in Vista, near San Diego, and previously lived in Oregon and Santa Cruz. Growing up Annie was always creating art and spending time outdoors. They have worked as a counselor at a Boy Scout camp, a school photographer, and a barista, and they are passionate about connecting with other people. They studied Studio Art at Long Beach City College and started with AGCC as an Arts Education Intern in 2021.