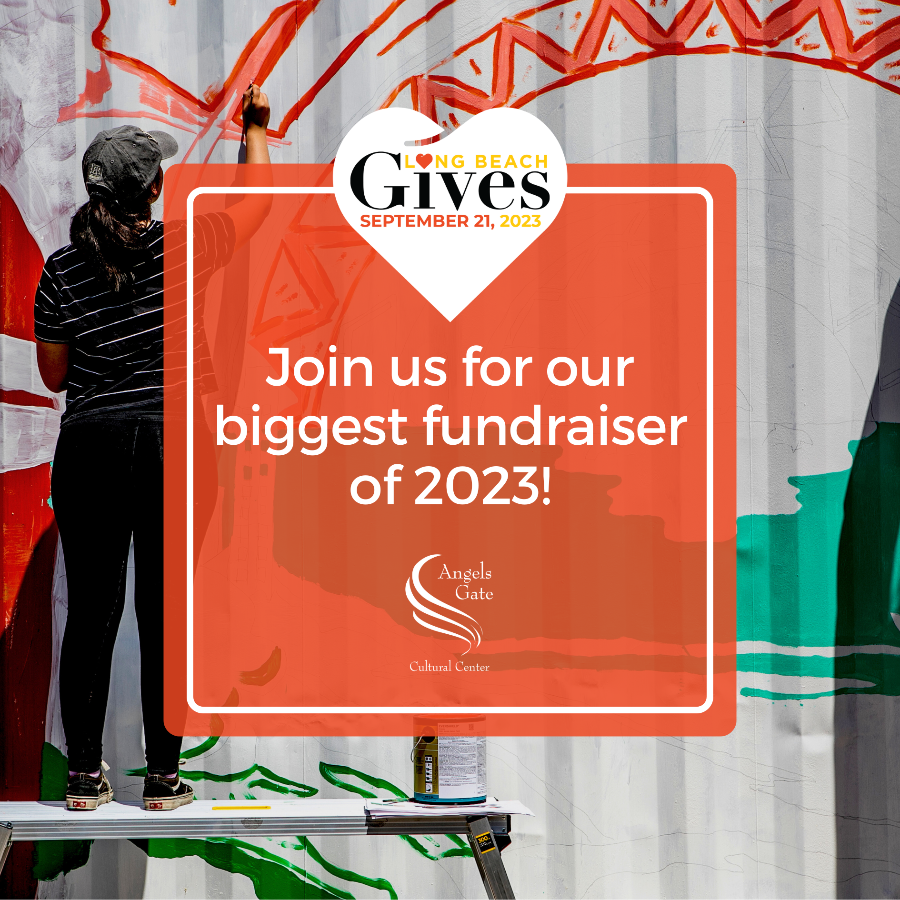 We hope summer has been treating you well! If you haven't heard, Angels Gate Cultural Center (AGCC) has once again been selected to participate in Long Beach Gives on September 21st. Long Beach Gives is a 24-hour online giving day that helps us raise funds to continue to increase access to the arts and arts education.
Though we are based in San Pedro, Long Beach is one of the many LA county communities we serve. We are excited to be a part of the 200+ non-profit organizations participating in Long Beach Gives 2023. Since we are not holding our biennial Awake in Color fundraiser this year, this day of giving is our chance to gain support for our efforts to sustain and expand our programming as we continue to bring art to communities in Long Beach and beyond!

There are a few ways in which you can support Angels Gate Cultural Center during Long Beach Gives:
1. We are always thankful for donations in any amount, every bit will help us reach our $50,000 goal this year!
2. We would be so grateful for your support in spreading the word about this fundraising opportunity. In our Social Media Toolkit, you'll find images and captions that are ready for posting on all of your platforms. You can also promote our Long Beach Gives page by sharing this link with your friends and family: https://www.longbeachgives.org/angels-gate-cultural-center.
3. We would like to invite you to help us meet our goal by making a peer fundraising page. Peer funders create their own mini-campaigns, which are featured on our Long Beach Gives profile, to encourage potential donors! It's quick and easy to set up, then just spread the word. You can find a guide and tutorial on this process in this Google Drive folder. For any questions about creating a peer fundraiser, please email saranicole@angelsgateart.org.
Thank you so much for your continued support. We look forward to a successful Long Beach Gives!