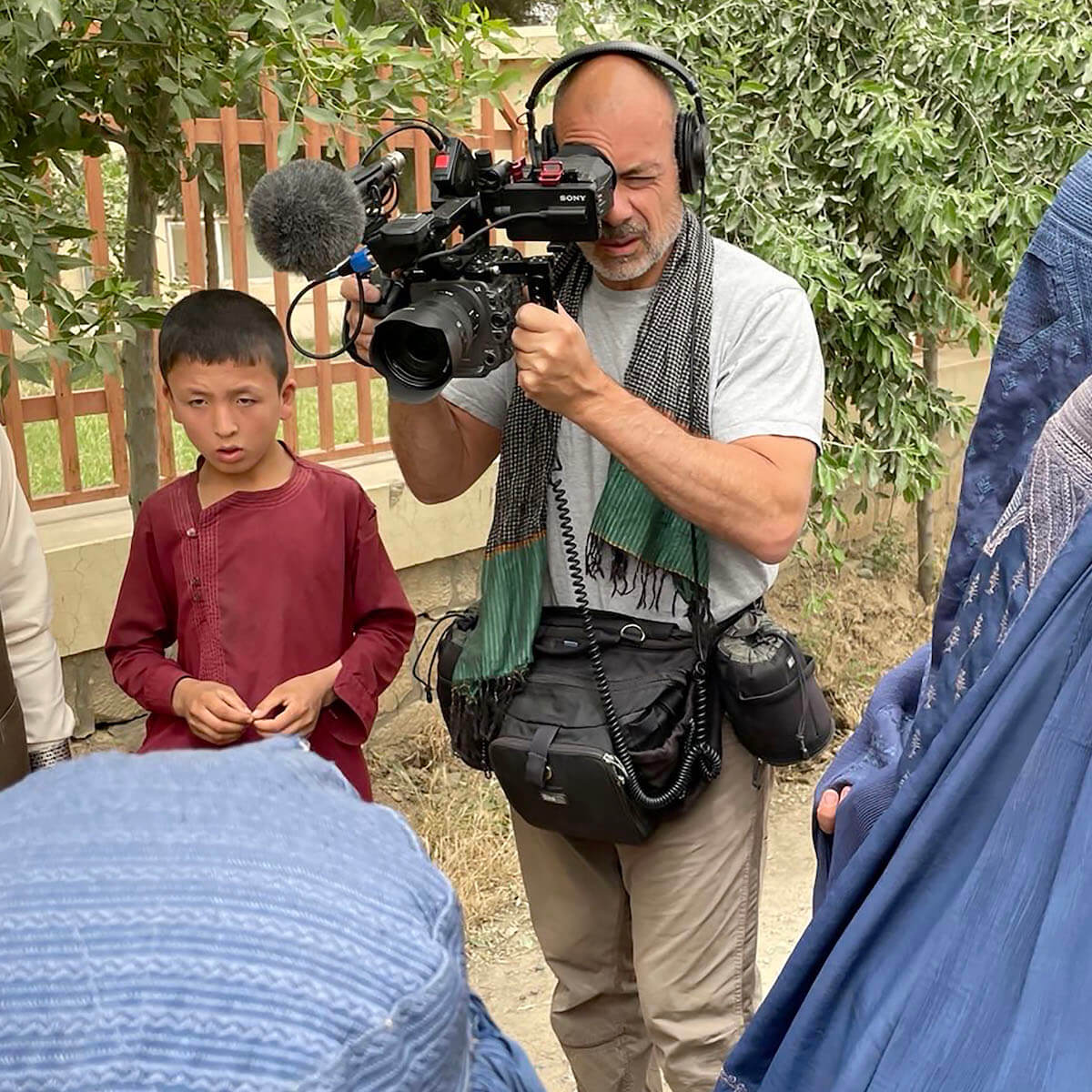 Scott Anger is an three-time Emmy award-winning documentary filmmaker, photographer and journalist whose work focuses on human rights, food security and the natural environment. Assignments have taken him to more than 50 countries over the past 30 years. His most recent project examines America's 20-year war in Afghanistan.
Scott began his career as an independent photojournalist working on assignment for publications such as TIME, Sports Illustrated, The New York Times, National Geographic Traveller, US News & World Report, The Washington Post, The Associated Press and The Fresno Bee. Along with his photography he produced audio stories for KQED, National Public Radio, Public Radio International and the British Broadcasting Corporation (BBC).
In 1998, Scott served as the Voice of America radio bureau chief in Islamabad from where he covered news and events in Pakistan, Afghanistan and Central Asia. While based in South Asia, he established and staffed one of only five foreign news bureaus that operated full-time under the first Taliban regime in Kabul.
After the attacks on the United States in 2001, Scott started working with public television's premiere documentary program, FRONTLINE. Since then, he has helped make 22 films for the program, including three that have been awarded the Alfred I. duPont Award for Excellence in Journalism, television's highest journalism award.
In addition to his current affairs television work, Scott has filmed and co-produced eight feature-length documentary films: Home Front (SHOWTIME), Greensboro; Closer to the Truth (PBS/theatrical), Witnesses to a Secret War (PBS), Life in Limbo (independent/theatrical), The Lost Bird Project (independent/theatrical), The Return (independent/theatrical), Elephant Path (independent/theatrical), and True Hearts (independent/theatrical). He has also directed, produced, filmed and edited non-fiction work for clients such as The International Rescue Committee, Starbucks Coffee and the Open Society Foundations.
Scott was the first director of video at The Los Angeles Times, where he developed editorial video strategy for the organization and led a staff of full-time video journalists. After leaving the newspaper, he served as the managing director of The Lost Bird Project, an art-focused, environmental non-profit organization based in New York City.
Scott has taught storytelling and documentary production workshops organized by the National Press Photographers Association, Western Kentucky University, Syracuse University and the University of California, Los Angeles. He consults with businesses and non profit organizations on media strategy, audience engagement and content distribution. Scott has been a panelist and lecturer at a number of industry gatherings including the TriBeca Film Festival, NPPA's annual Convergence Conference and the British Broadcasting Corporation's annual company-wide conference in London.
Scott is an FAA Part 61 instrument-rated private pilot, a Part 107 sUAS remote pilot and certified ground instructor. He is based in Southern California and is a studio artist at the Angels Gate Cultural Center in Los Angeles.
Scott Anger Image Gallery