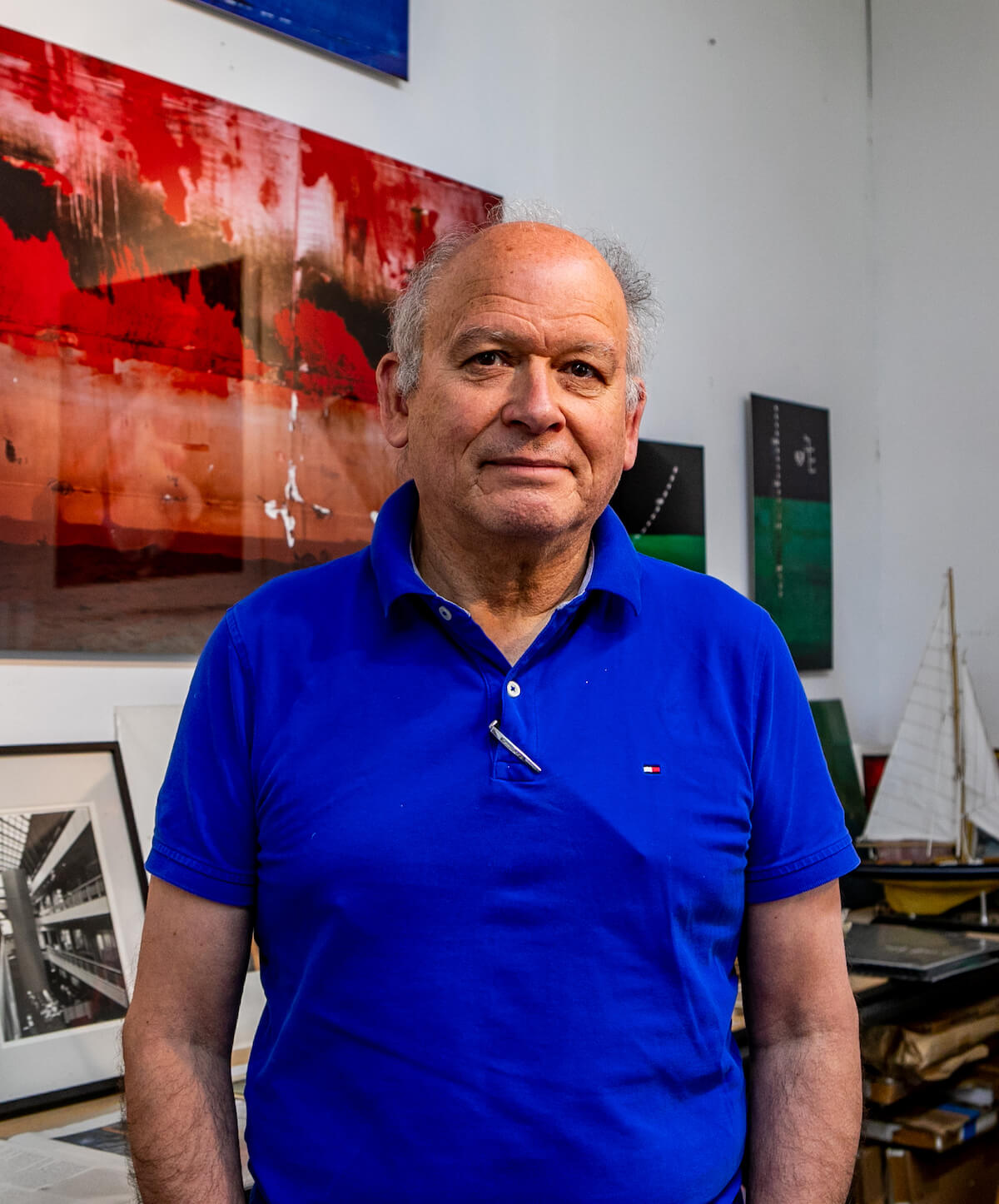 My current work features cargo freighters in the Los Angeles Harbor. Using a 'distilling process' I concentrate on what is in plain view and attempt to pull out the essence of the subject. While searching for images in the harbor, I was drawn to the worn hulls of the ships that dock there. These ships seem as great whales with battle scars which record their life-long struggle to survive. The ships at dock can be seen every day. However, the visual secrets of the ships are generally not known because of the distance between the ships and the observer. I have concentrated on eliminating this distance to reveal their beauty. In developing this 'distilling process,' I have been influenced by artists of the 20th century. The differing planes of analytical cubism come to mind when viewing some of the photographs. Many other photographs may be reminiscent of the bold and powerful paintings of the abstract expressionists of the 1950's and 1960's. I use composition, color, texture, depth, and detail to illuminate the subject, to remove all other distractions, and invite contemplation.
Selected Solo Shows
2012 Dos Acequias Gallery, Taos, NM
2010 David W. Streets Gallery, Beverly Hills, CA; Weinhart Design, Bel Air, CA
2009 Alperin Gallery, Portland, OR; Maritime Research Center, Los Angeles, CA;
Weinhart Design, Bel Air, CA
Selected Group Shows
2011 PS Zask Gallery, Rancho Palos Verdes, CA; Stanford University, Stanford, CA
2010 Los Angeles Film Festival, Hollywood, CA; Jeanie Madsen Gallery, Santa Monica, CA;
Artology, Los Angeles, CA
2009 Gilchrist Gallery, Cumberland, MD
Gil Mares work is privately collected nationally and in London, UK as well as featured in motion pictures such as the forthcoming film "Company Men" staring Tommy Lee Jones, Ben Affleck, Kevin Costner.