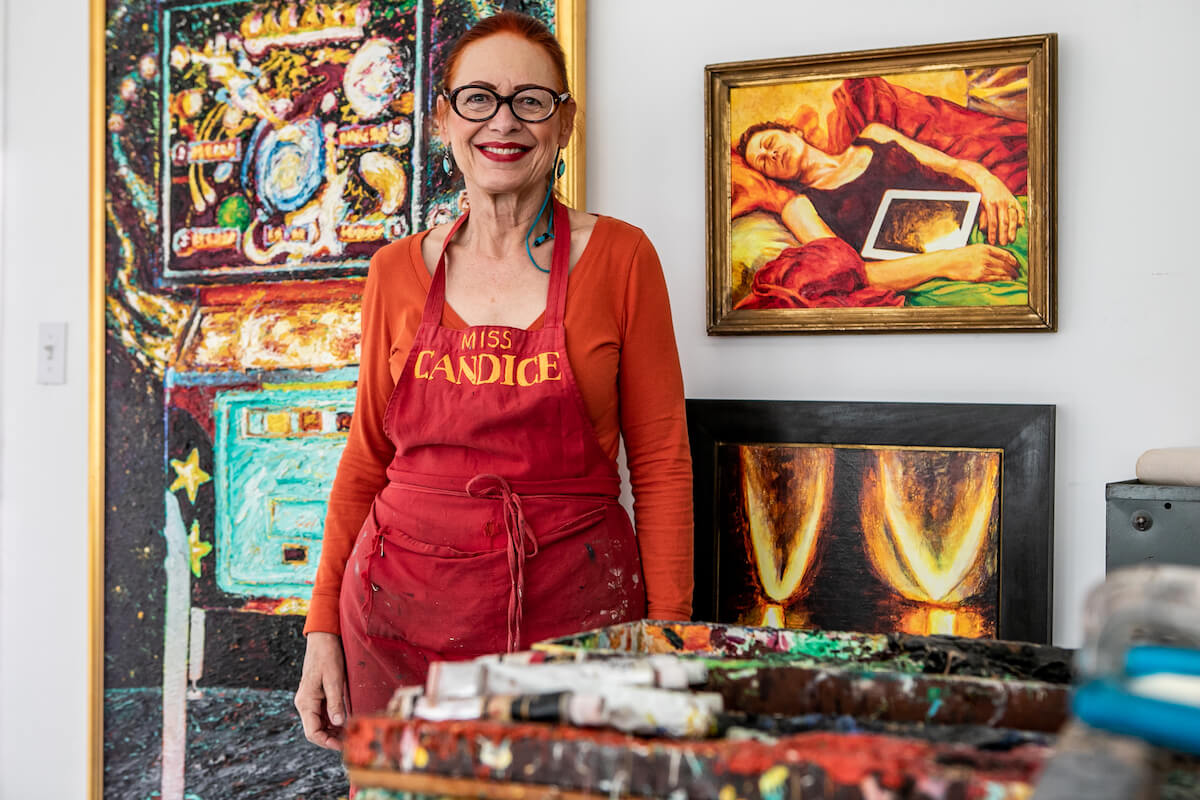 Candice Gawne's work has been featured in over forty museum and gallery exhibitions, worldwide. The Frederick Weisman Art Foundation, the Cabrillo Marine Aquarium and the Corning Museum of Glass are among the several institutions that contain Gawne's sculptures in their permanent collections. Gawne's work derives its essence from the symbiotic relationship between light and darkness, and the energy emitted from this codependency. Her translucent glass sculptures echo the sinuous forms of flora and fauna found in nature and the deep sea.
"Chiaroscuro"
Light coming out of the darkness has been the core theme of all my work in painting and neon. 
Encaustic Painting
The word encaustic originates from the Greek word enkaustikos which means to burn in, and this element of heat is necessary for a painting to be called encaustic.The wax encaustic painting technique was described by the Roman scholar Pliny the Elder in his Natural History from the 1st Century Ad. The oldest surviving encaustic panel paintings are the Romano-Egyptian Fayum mummy portraits from the 1st Century BC.
I became aware of the beauty of encaustic painting when I first saw the  Fayum mummy portraits at the Getty Villa in Malibu in 1989. I began experimenting with this medium of pigmented beeswax and damar resin on gessoed panel. Look closely at my current work and you will see that I have floated many layers of pigment, one atop the other to evolve the image. I exhibited my early encaustics with my large, impasto, oil on canvas paintings in my 1990 solo show at the Koplin Gallery.
Care of Encaustic Paintings
As you have read above, encaustic paintings can last a very long time. The surface can be damaged by being scratched, so I have framed the panels for protection and ease of handling. I also recommend that you do not place them over a wall heater, (In fact this very thing happened at a museum) or in direct sunlight or any location that could exceed 120 degrees F. The frames are stained and waxed and can be gently buffed to return a soft luster.
Candice Gawne Image Gallery