Service and Other Stories: A Living History Project
"Service and Other Stories: A Living History Project" is an exhibition that aims to share the personal experiences and stories of veterans, bridging the gap between veterans and civilians while representing the diversity of their military service.
Works by
Farrah Karapetian with assistance from Veterans Joe Deeble, Mike Felch, John Warhank, and Justin Wilson.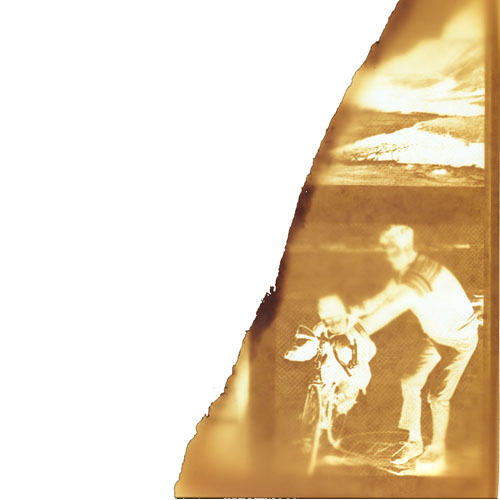 Men and women enlist in the United States military (Air Force, Air National Guard, Army, Coast Guard, Marine Corps, National Guard, Navy, and the Reserves) for many reasons. Over the course of their time in service, particularly during wartime, soldiers experience many things that American civilians might not easily understand or comprehend. At the same time, they live human lives, albeit modified by their circumstances.
Over the course of several months artist Farrah Karapetian worked with Vietnam veterans, members of the Coast Guard, participants in the War of Terror, and with current ROTC cadets. This exhibit strives to go beyond political ideology to share the stories of the people behind America's wars. In doing so, we hope to locate places of common ground between veterans of different wars and also between veterans and civilians.
For this installation, Karapetian integrates elements and artifacts gleaned from numerous conversations with veterans: the music they listened to while overseas, a suggestion of the barracks they might have lived in, the idiosyncratic materials a Vietnam soldier might have used to make hot cocoa while living far away from home. These artifacts and images reference deeper stories about veterans' time in service. Her photograms are reenactments of the veterans' personal photographs, using current ROTC cadets as their actors in an attempt to link generations of the military. The memorial wall commemorates fallen soldiers from the San Pedro/Harbor region.
By creating a space for multiple voices to be heard we offer an opportunity for veterans to express their own experiences and all visitors to share their stories in a creative context. Service and Other Stories seeks to represent the diversity of this experience and to be a learning experience for all involved.
Where can you find common ground with America's veterans?
BIOGRAPHY
Farrah Karapetian (USA, b. 1978) is an artist who works with cameraless photography in a sculptural field, oftentimes to reveal hidden narratives embedded in the memories of people and places. Recent exhibitions of her artwork include Good Sign, a publicinstallation in abandoned signage for the Flint Public Art Project, Michigan; the 2013 California-Pacific Triennial, Orange County Museum of Art, Newport Beach, CA; and Rogue Wave '13 (15 Artists From Los Angeles),L.A. Louver Gallery, Venice, CA. This year, her artwork is included in group exhibitions at the Goethe Institut in Washington DC, Armory Center for the Arts in Pasadena, the California Museum of Photography at Riverside, and the Torrance Art Museum. Karapetian is the curator of Unsparing Quality at Diane Rosenstein Fine Art and Lay of the Land at Von Lintel Gallery, both 2014. She was a MacDowell Fellow (2010) and an artist-in-residence at the Wende Museum, Culver City, CA (2009). Ms. Karapetian earned a Creative Capital | Warhol Foundation Arts Writers Grant for her blog Housing Projects (2012). She received her BA from Yale University (2000) and her MFA from the University of California, Los Angeles (2008). Ms. Karapetian lives and works in Los Angeles.
Exhibitions are supported in part by Sencee Tagami, Exceptional Children's Foundation, Department of Cultural Affairs – City of Los Angeles, Boeing Employees Community Fund, Marymount California University, Laser Cutting Shop, Aldo Puicon, Adam Gaxiola, The Getty Foundation, The Ahmanson Foundation, The James Irvine Foundation, Pile Drivers, Bridge, Dock and Wharf Builders – Local Union 2375, Harbor Rose Lodge, Art Center College of Design – Photography & Imaging Department, Sony Pictures Entertainment, Fed Ex office – Central Ave. Branch, Southwest Regional Council of Carpenters, John S. Meek Company, Historical Archive Preservation Committee, Local Union 2375, Don Wright, Phoebe Barnum, Steve Robinson, Johnny Reb's, Buono's Pizzeria.
Farrah Karapetian with assistance from Veterans Joe Deeble, Mike Felch, John Warhank, and Justin Wilson.
Opening Reception: February 8, 2015 – 2-5pm