Reflecting on passageways and doorways as transformative elements, this exhibition showcases the work of contemporary artists who explore boundaries, growth, and the unknown through various mediums and installations.
Curation
Stephanie Sherwood
Works by
Erin Harmon, Erika Lizée, Elana Mann, Yevgeniya Mikhailik, Alicia Piller, Adam Rabinowitz, Esther Ruiz, Howard Schwartzberg, and Svetlana Shigroff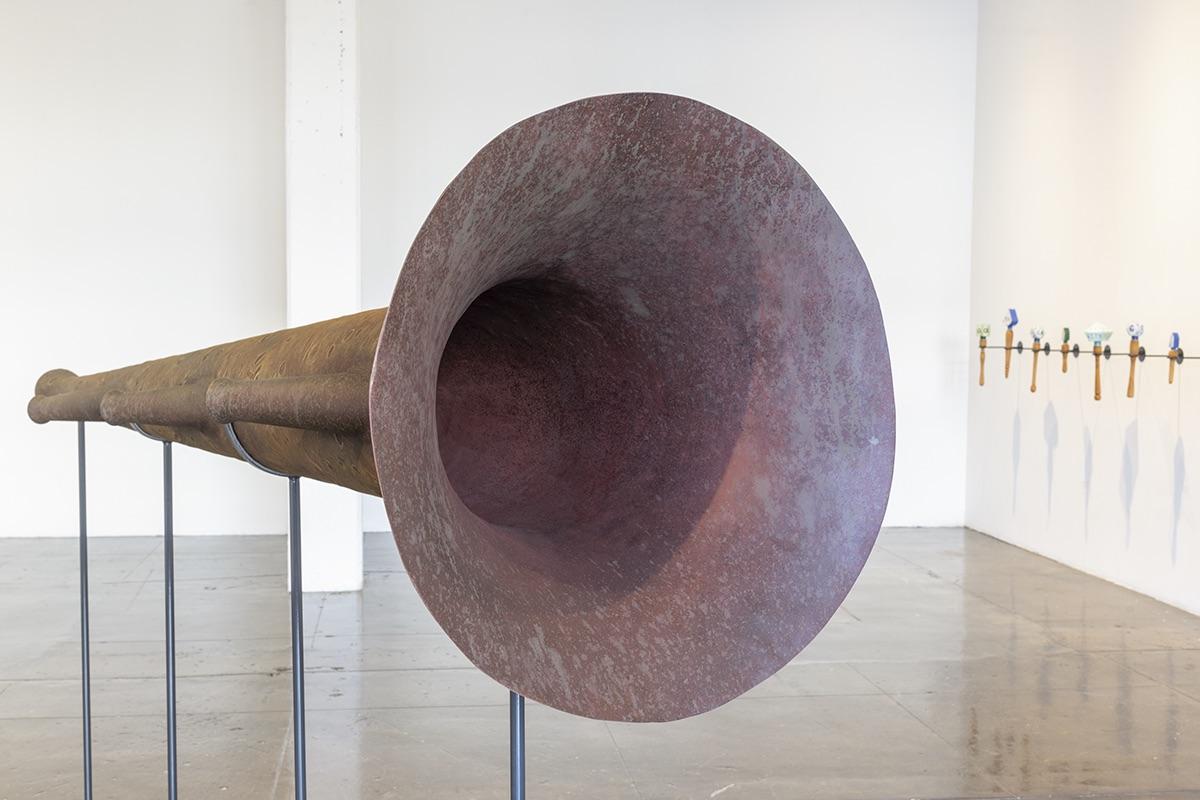 Elana Mann, Our work is never done (unfinished business), 2020-2021. Fiberglass, resin, enamel, and paint. Photo by Beth Devillier.
PORTALS reflects on the transformative nature of passageways – contemplating ideas of boundaries, entrance and egress, progress, and travel into the unknown. Doorways, both metaphorical and physical, have reappeared in our social consciousness consistently as significant elements in popular cultural narratives and mythology. These portals facilitate growth through the change they welcome into our worlds. Working in tapestry, drawing, neon sculpture, resin and site-specific installation among other mixed media, the artists explore transformation, with the Port of Los Angeles as a relevant foil. PORTALS invites an experiential look at the work of nine contemporary artists whose works speak to the nature of these life-altering gateways.
Sited at the gallery at Angels Gate Cultural Center overlooking the Port of Los Angeles from high up on the hills above the bluffs, PORTALS reflects on the nature of these liminal spaces and how they can change us. The exhibition in the gallery explores the practices of eight contemporary artists who engage with portals in various ways and vastly different media.
Work by Adam Rabinowitz will be on view at Crafted at the Port of Los Angeles for one night only on March 12th.
Public reception on Saturday, January 15th, 2-5pm at Angels Gate Cultural Center.
Virtual Artist Talk: Thursday, February 17th, 6:30–8pm, PST online.
PORTALS is made possible with generous support from the Port of Los Angeles Community Investment Program and the Pasadena Art Alliance.
Exhibition Image Gallery
Click the image for details on each piece.