An exhibition showcasing the rich body of work developed by the artists of AGCC's community classes, featuring various media and artistic practices that foster creativity and exchange in the San Pedro artist community.
Works by
Philip R. Brunner, Michael Cinnamond, Loren E. Clapp, Sue Cutler, Jac Davis, Dawna DeLong, Miyoko Henderson, Daniele Lewis, Teresa Lewis Pisano, Suzanne Matsumiya, Jim Murray, Nino Neiman, Michael T. Porter, Taylor Spiliotis, and Jenna Thornhill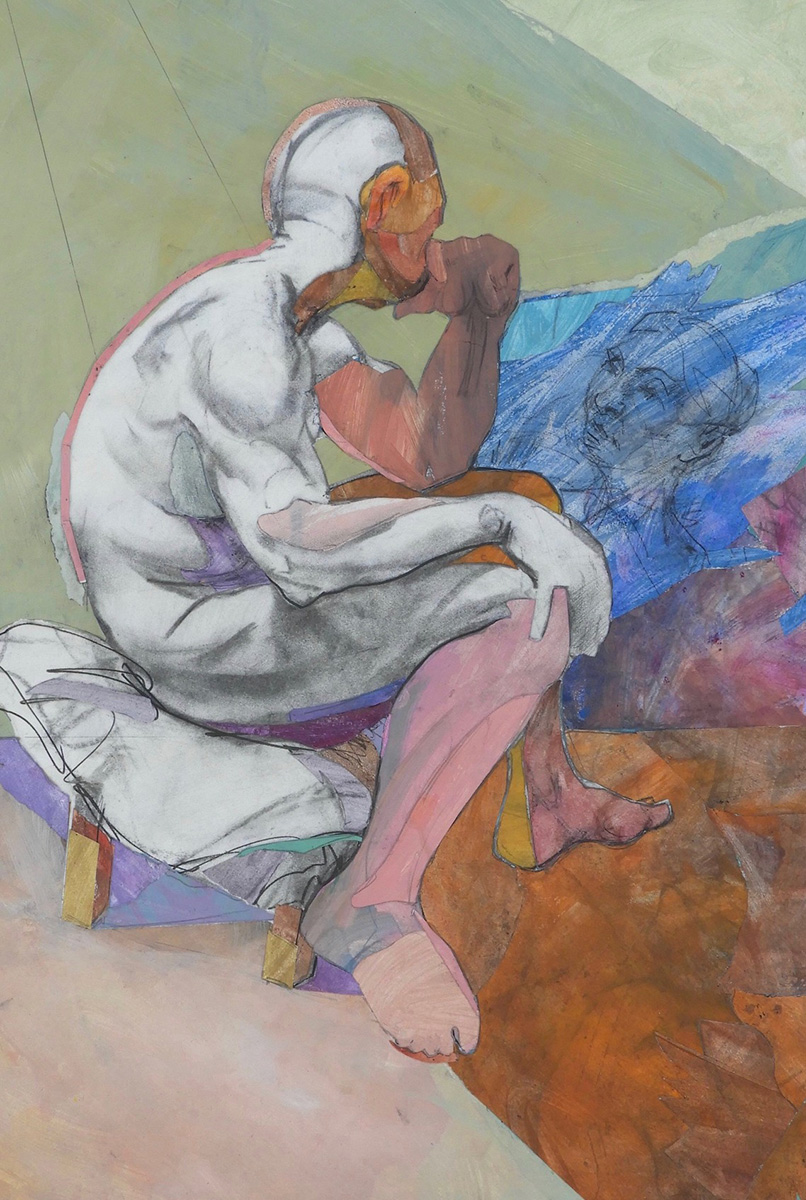 Loren Clapp, Making a Mark, 2020.
These classes have been ongoing for the past twenty years with the goal of bringing together artists of different backgrounds, ages, and practices. Ranging in media from ceramics, collage, painting, and drawing, this exhibition showcases the breadth of art developed through both instructor-led classes and workshops. The figurative artists exhibited take the classical representation of the body and make it their own through the use of collage, gestural marks and abstract colors. Some ceramicists make abstract, sculptural work while others focus on organic inlays and patterns to decorate functional ware. And finally, some artists are inspired by the location of San Pedro itself for their landscape paintings. AGCC's community classes foster an environment of creativity and exchange, facilitating the growth of the San Pedro artist community. In addition to the visual art classes exhibited, the center hosts music, dance, archery, meditation, yoga, performance and printmaking in youth and adult classes.
Explore the Made Onsite Catalog.
Exhibition Image Gallery
Click the image for details on each piece.