Community Class Artists, Part II
For 30 years Angels Gate has offered art classes to the community. Some of the teachers are Angels Gate Studio Artists. This is a selection of work by students who have taken classes over the past year. The reasons you like artwork can be personal.
Works by
Philip R. Brunner, Tian Chen, Loren Clapp, Sue Cutler, Elissa DiCarlo, Michael Hermann, Michael T. Porter, and Arlene Van Hoosier.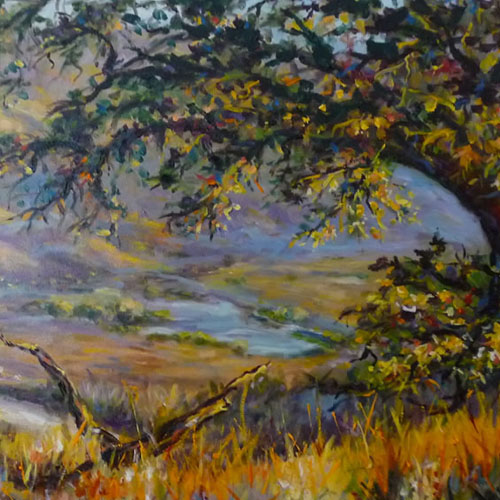 Philip R. Brunner, Valley Vista, 2015. Oil on canvas, 20 x 30 inches.
Opening Reception: July 12, 2015 – 2-5pm
What piece are you drawn to the most? What might the artist have been experiencing when they created the piece?
This exhibition is sponsored in part by the City of Los Angeles Department of Cultural Affairs, Coastal San Pedro Neighborhood Council, and the Central San Pedro Neighborhood Council.
Exhibition Image Gallery
Click the image for details on each piece.