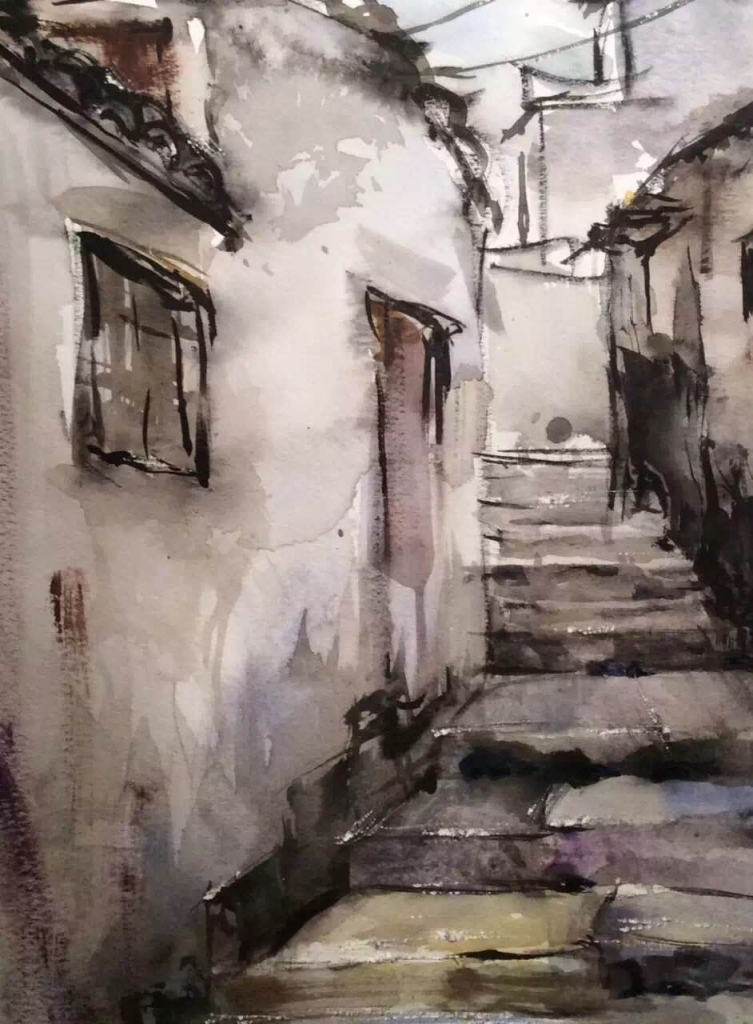 These are the essences of my painting approach. Like sailing, I keep my mind open to the interplay of the elements and the situation, and I surf with the moment. I'm an active member on sailboat racing teams in the South Bay.I like a quick, spontaneous approach. Loose, elusive work gives my collectors a chance to relate to my painting based on their own mood and vision. They usually feel and see something different every time they look at my paintings.
My watercolor is a poetic infusion of distant antiquity revisited in the future. Through my vigorous studies in academic classic paintings in my early years, I've traveled far beyond the influence of historic watercolor style. My inherent Chinese sensitivities have evolved through my cutting-edge industrial design work. I use my medium to give life and form to a more expansive vision.
I studied academic classic painting in his home city of Hangzhou, China. I am best known for my painting of landscape, architecture and portrait. My art works have been collected by many international influential private art collectors.
I give lectures on oil and watercolor painting, and I live in Los Angeles, California.
Tianlu Chen Image Gallery