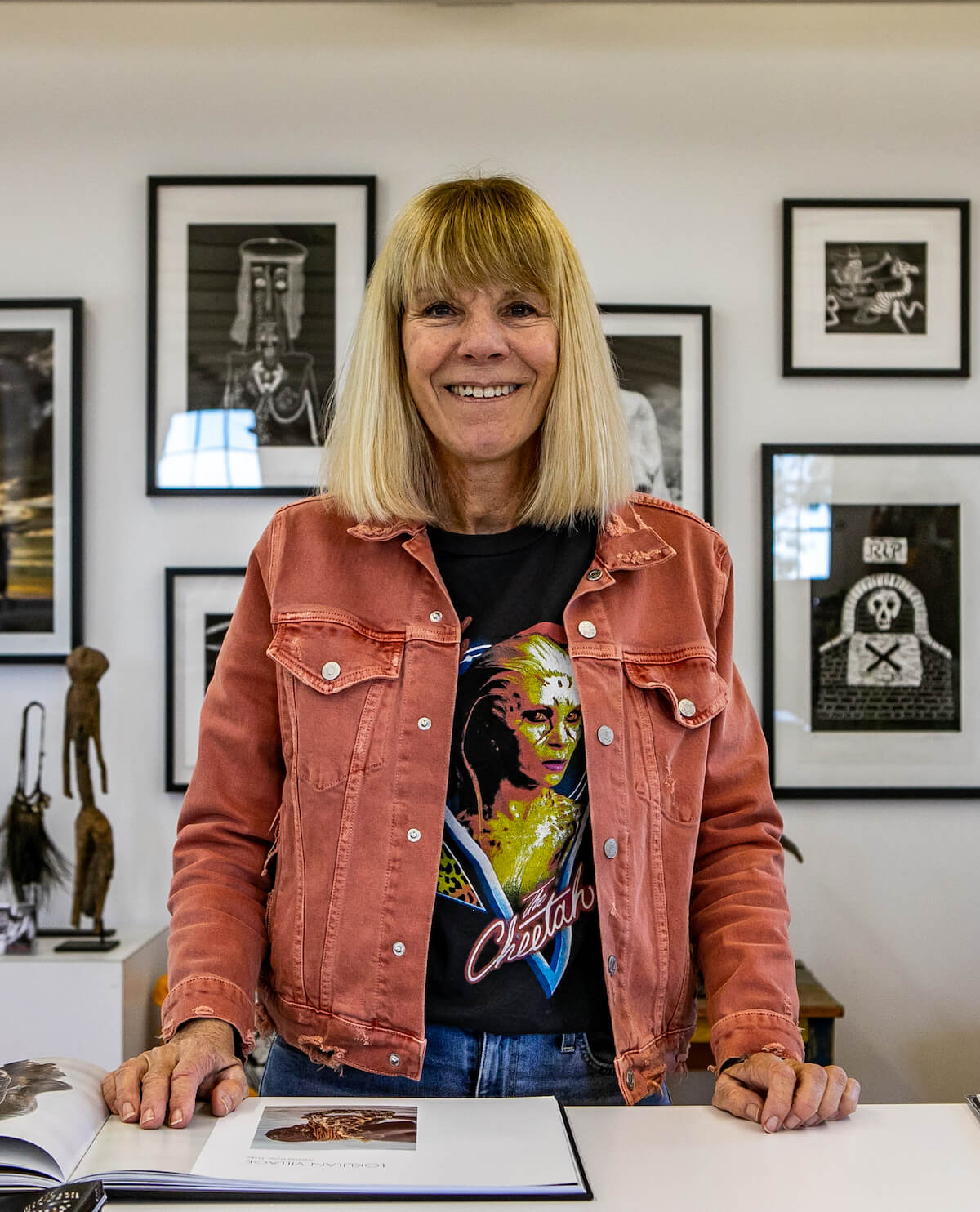 Leaving college with a degree in Fine Arts, Lynn immediately started her own company, "Natty," designing and manufacturing women's specialized ski accessories, as well as more youthfully contemporary tennis and golf attire.
Success allowed Lynn to leave the world of business and start traveling the world, photographically documenting, selectively collecting artifacts and turning her lifelong-interest into a major motivating factor in her life.
Travel serves Lynn as a stimulant and her creative themes express themselves through ceramic sculpture, printmaking and photography.