I make art in multiple media to evoke transcendent states of experience, communication with nonhuman entities, space exploration, and the experience of everyday magic. I will teach one-on-one or group classes for beginners with no musical experience and novices with some prior experience. I can also organize group classes. My method is song-based and hands-on, and tailored to the student. My goal is to turn each student into a self-taught musician, able to analyze songs and deconstruct them and then reconstruct them for their own performances.
Browse and purchase this artist's work on the Studio Artist Emporium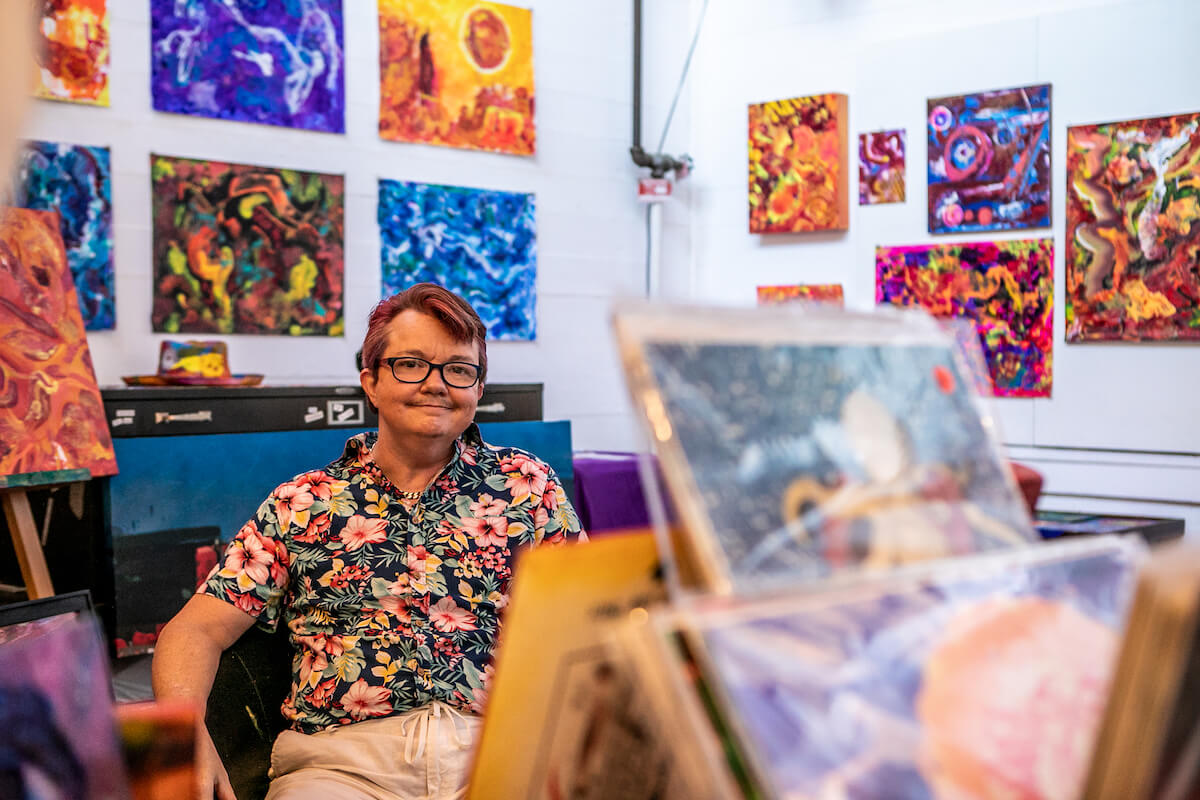 Leah Shane Dixon is a digital painter and mixed/multi-media artist. Originally from Long Beach, California, Shane is a graduate of Pratt Institue (Brooklyn, NY) and the Los Angeles County High School for the Arts. Shane draws from their bi-coastal life experience, informed by the rich tapestry of artistic, historic, cultural, literary, musical and filmic trends of both Los Angeles and New York City. A second generation computer geek, Shane fuses the practices of digital- and video-based art making with the foundation art practices of drawing, painting, installation, and photography. In addition to their active art practice, Shane has curated many group art shows and other curatorial projects in Long Beach and Los Angeles.
Shane's art has been seen at the Rubin Museum of Art (NYC), Shoshana Wayne Gallery (Santa Monica), Flower Pepper Gallery (Pasadena, CA), MuzeuMM (LA), OCCCA (Santa Ana, CA), Stone Ridge Center for the Arts (Kingston, NY), the Beacon Arts Building (Inglewood, CA), Torrance Art Museum (Torrance, CA), Balconi Coffee Company (Santa Monica) and the Hotel Maya (Long Beach, CA). Their curatorial projects have been seen at Coagula Curatorial (LA) and Art Exchange (Long Beach, CA).
Shane's studio is at Angels Gate Cultural Center in San Pedro. Shane uses the pronouns they/them/theirs or he/him/his.
Leah Shane Dixon Image Gallery