While the figure as a form is absent, implications of the body are present throughout these multidisciplinary works. Discarded elements of our interior physicality are shown as a surrogate for the body, transcending a broad spectrum of my practice including painting, printmaking, sculpture and photography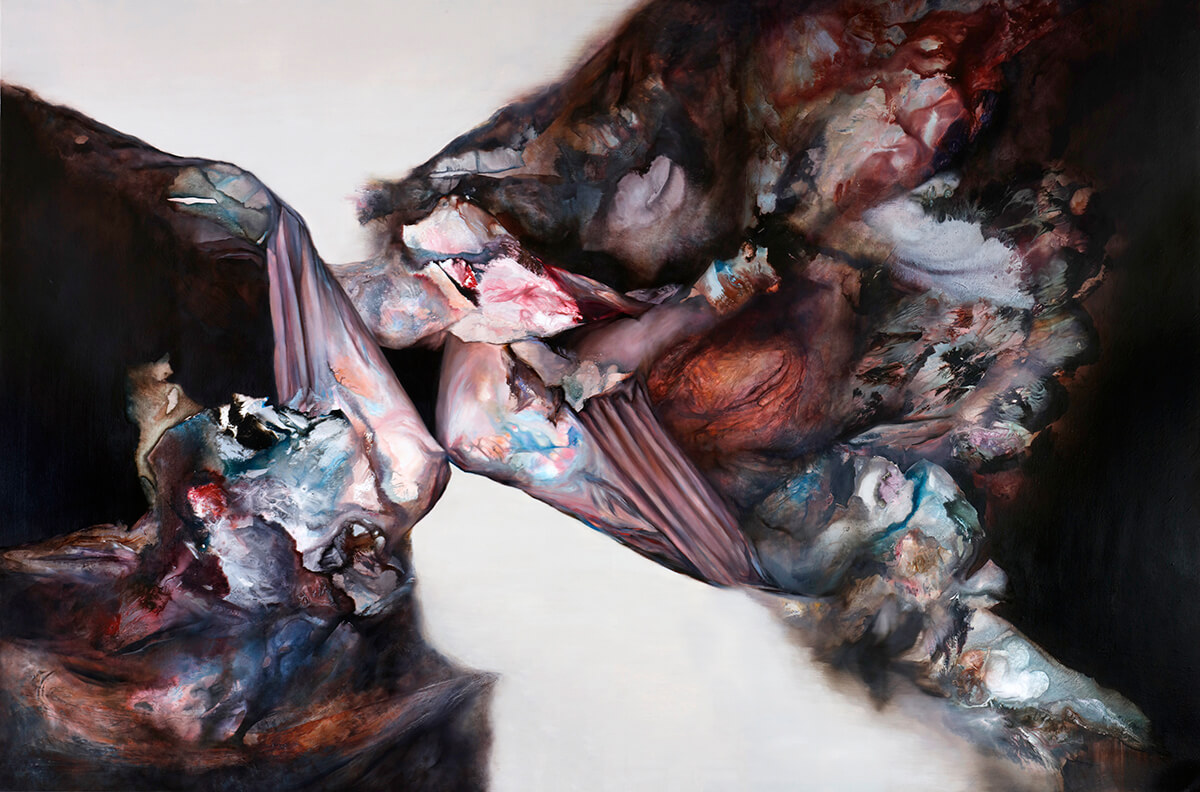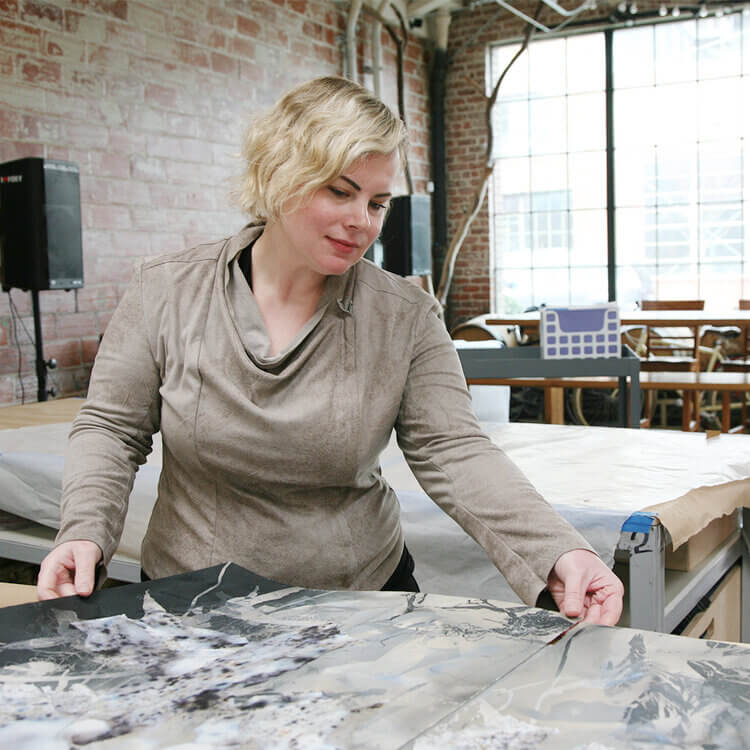 Kim Kei (b.1981, Corpus Christi, TX) is a multi-disciplinary Los Angeles based artist whose practice spans sculpture, printmaking, painting, and photography to evoke sensations of vulnerability, invasiveness and tenderness towards the body. Kei attended the University of Arizona and went on to receive her BFA from the San Francisco Art Institute in 2003. Her work has been exhibited internationally and she has had solo shows at Local Language (Oakland, CA), the Irvine Fine Arts Center (Irvine, CA), Brandstater Gallery (Riverside, CA), Alter Space (San Francisco, CA), and Bustamante Gill (Los Angeles, CA). Kei has attended residencies at Instinc, Singapore, Mass MoCa, Irvine Fine Arts Center, and La Sierra University and her work has been featured in Juxtapoz, Artsy and Temporary Art Review. In addition to her studio work, Kei has taught painting as an adjunct professor at La Sierra University.
Kenneth Gross said, "The small and the large give birth to each other."
Mimetic forms of dendritic flow network of the vascular system to topographic river basins simultaneously implicate every scale of existence – micro and macro. Accumulations and repetitions of the small become ever expanding non-symmetrical fractals in my practice. My work is driven by these material explorations. They privilege the mystery behind these connections that come from within the body to far beyond, focusing more on the affliction of being a body rather than a depiction of a body.
Unnameable forms contour and unfurl insinuating anatomy and flesh. There is a balance of inside and outside, of injury and repair, which can be interpreted as open wounds, as the mending process, as vulnerability fully shown. Suspended in time, there is space to contemplate the universality of living creatures to their flesh and nature as well as the complexity of anatomy.
The work shows moments that caused me to ache. Seeing a bandaid peeling off of the face of a passerby, chewed nails, swollen ankles, blisters and cuts. Instances that encompass both the fragility and resilience of the body.
In my practice, the processes bleed into each other, sculpture into painting into printmaking into photography. Currently, I'm animating my small sculptural pieces, focusing less on the depiction and more on the movement itself. The implied orifices in the sculptures move from theatrical photographs to perform their own post-modern dance. An engagement with the viewer to illuminate their individual vitality.
"…On the surface of being, in that region where being wants to be both visible and hidden, the movements of opening and closing are so numerous, so frequently inverted, and so charged with hesitation… a half-open being" – Gaston Bachelard