I feel that my paintings capture the fun and joy of my first childhood drawings, that wonderful merging of objects with words. My work is driven by the pure joy of art. In their spontaneity and dramatic intensity, many of these paintings bear similar hallmarks of Jasper Johns, Pablo Picasso, Jean Basquiat and Claes Oldenburg.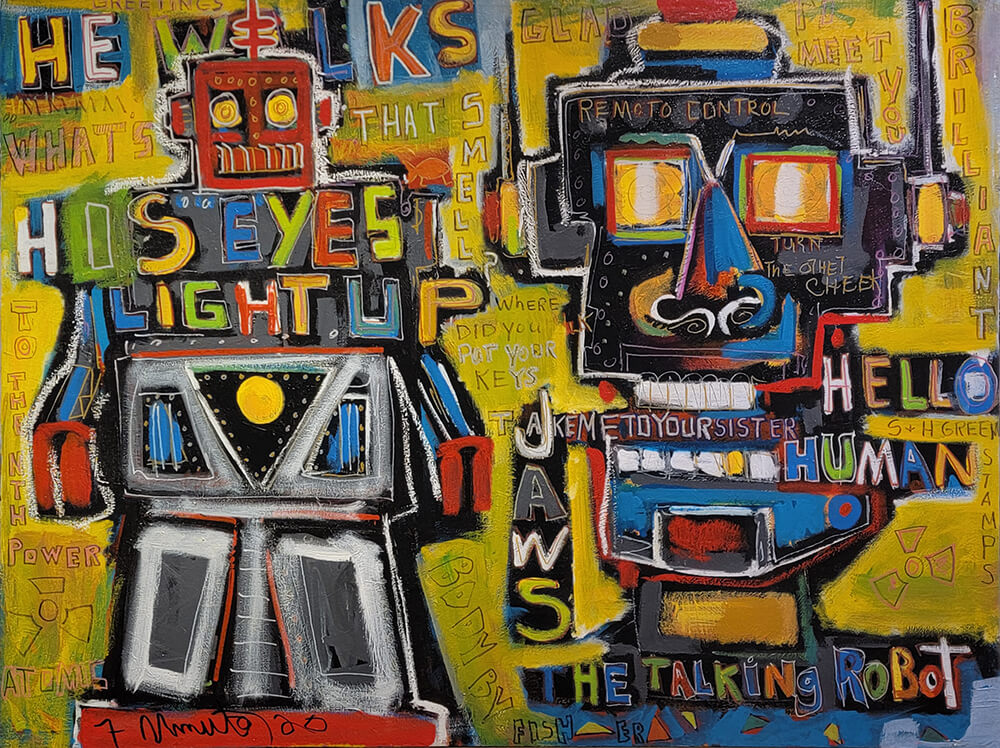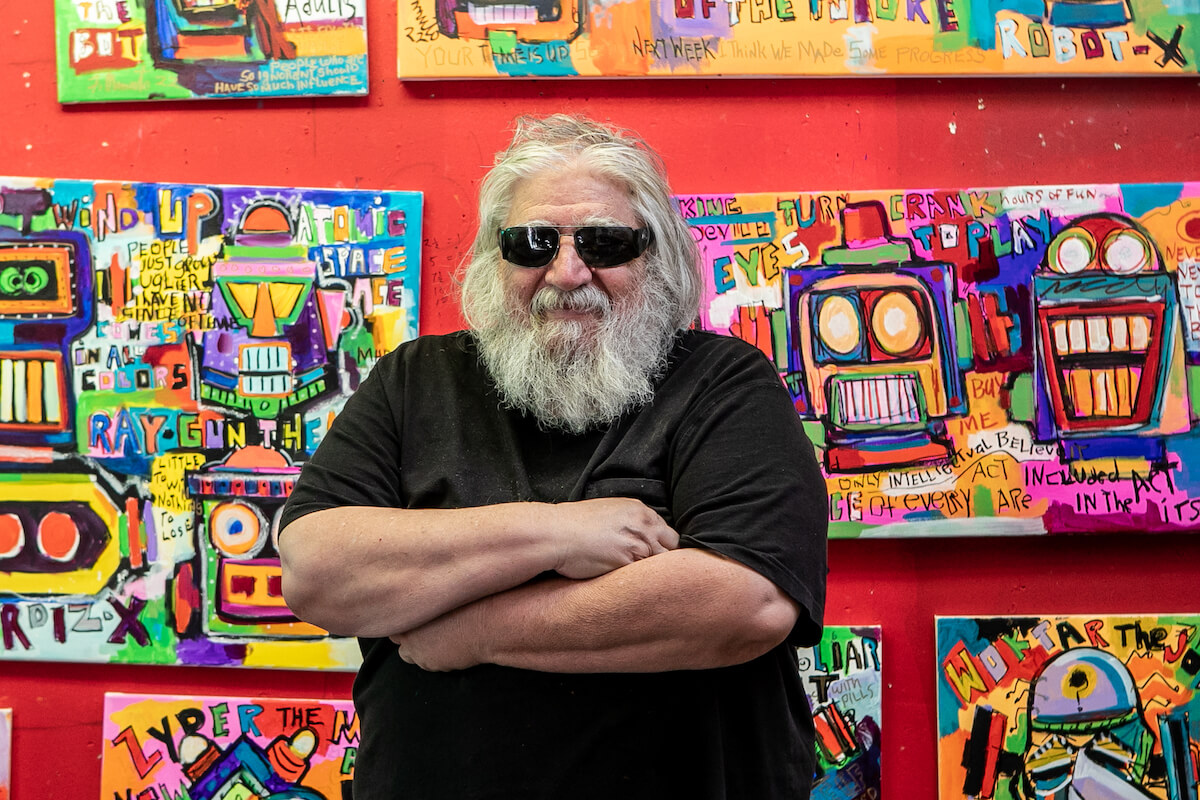 Frank has had one-person shows at galleries in the United States and in a private collection with the Petropavlovsk, Kamchatka Museum in Russia and the Museum of Art in Nagasaki, Japan.
Frank Minuto's corporate collectors include MTV Music awards in New York, Club Med Corporation in Los Angeles and Union Bank of California in Chula Vista, CA. Frank collaborated with ESPN Zone on a mural project. He has shown with the Los Angeles County Museum of Art and has a mural showing at the Museum of Latin American Art. Frank has done "Tile Benches" with the Port of Los Angeles. The LAX Airport Western Airlines Terminal 1, Showing "My Toy Roberts."
Frank travels have taken his to Tahiti, Bahamas and England as well as throughout the USA. This has been the inspiration for his style of painting and opened him up to a world of vibrant color. This has brought to Frank eclecticism and motivated by the desire to create a timeless, universal art language that expresses, "in addition to the physical facts of the visible world, the invisible emotional verities of though, dream and superstition."
Frank's education includes Chouinard Art Institute, Otis Institute, Highline College and the University of London.
Frank Minuto Image Gallery