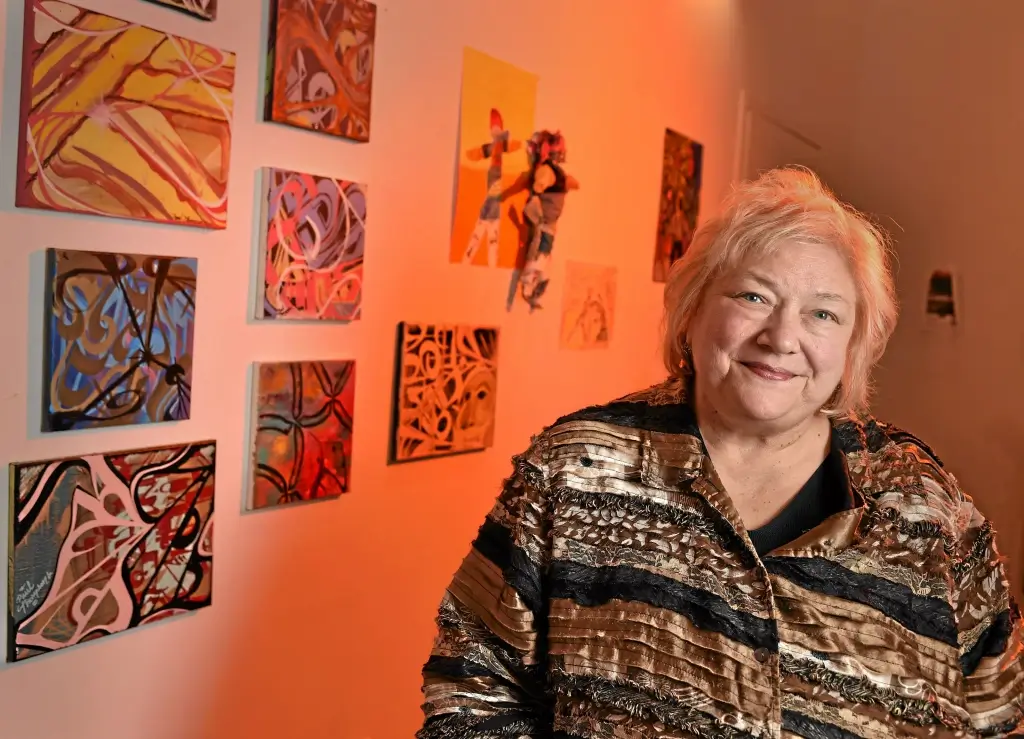 Annette Ciketic is a native San Pedran. Trained as an artist and teacher under the guidance of internationally famed Corita Kent (Sister Mary Corita), her style includes exploring the extraordinary surprises of everyday living through various media forms. She began her art explorations designing class room bulletin boards as an alternative to being a latch key kid after school. She also delights in knowing most of her early art was made for the purpose of gift giving. She has worked in photography, graphic design, batik, serigraphy, paper maché, enamel and jewelry. Recently has she begun oil painting and more explicitly has chosen to dedicate her work to exploring trees. "I spent a long time as a child climbing trees and playing with bamboo poles my dad kept on the top of the chicken coupes for his gardening projects. There are many messages to be learned from trees. What saddens me most is the horrid thought that without trees, life on this earth would be no more. My goal is to spend special time at favorite spots in San Pedro, Croatia, and Santa Barbara capturing the beauty of the trees that are threatened with Global Warming and Development. These tree portraits will speak to the universal message captured within my audience's belief system. Trees speak of life and hope and beauty and shelter. They remind me of all the special moments in my life, like Christmas trees and apricot trees, and yes, crucifixes too."
Annette is Executive Director of fINdings Art Center in Downtown San Pedro which serves as the support gallery for the Warner Grand Theater and is the headquarters of the San Pedro First Thursdays Art Walk. In October 2010 she joined the artists at Angel's Gate and enjoys studio H2-OH! as the working studio in support of fINdings and endeavors such as the Women's fINdings Project. For information about fINdings visit the website: findingsartcenter.org.
Annette also is a member of the Artists in Classrooms Program at Angels Gate Cultural Center. She also serves as a Service Learning Adviser and Adjunct Professor at Marymount California University.
Annette Ciketic Image Gallery