Residing in San Pedro, surrounded by Cabrillo Beach, giant container ships and the lights from the Port, Ann Weber finds inspiration in the dreamy landscape and on her frequent trips on the Metro Silver Line Express Bus to places through-out this Wonderland.
Browse and purchase this artist's work on the Studio Artist Emporium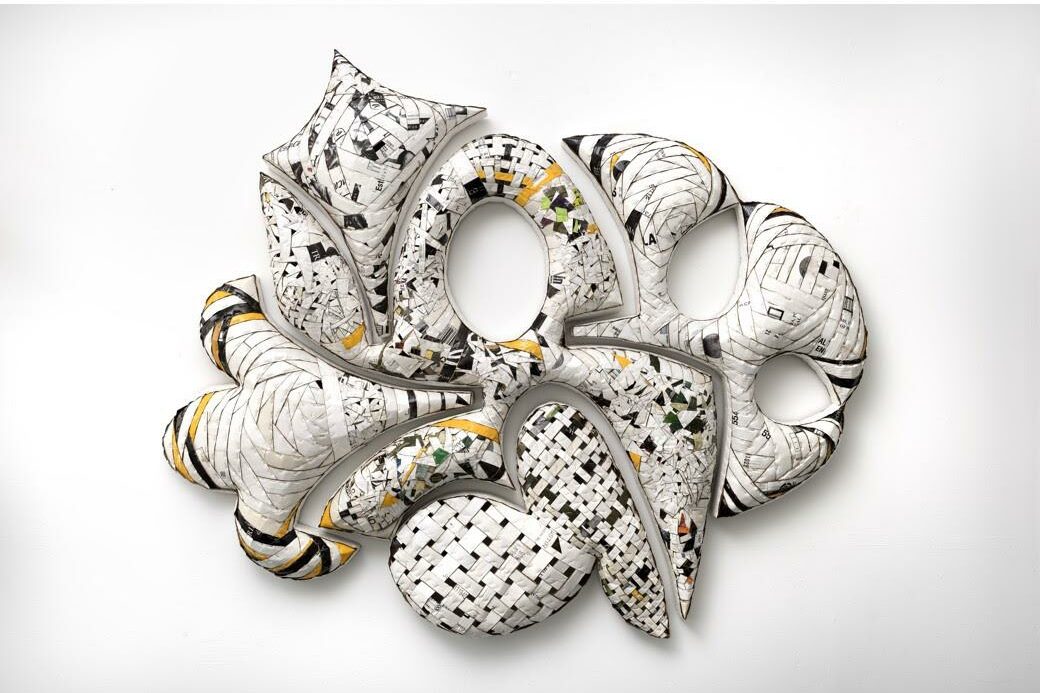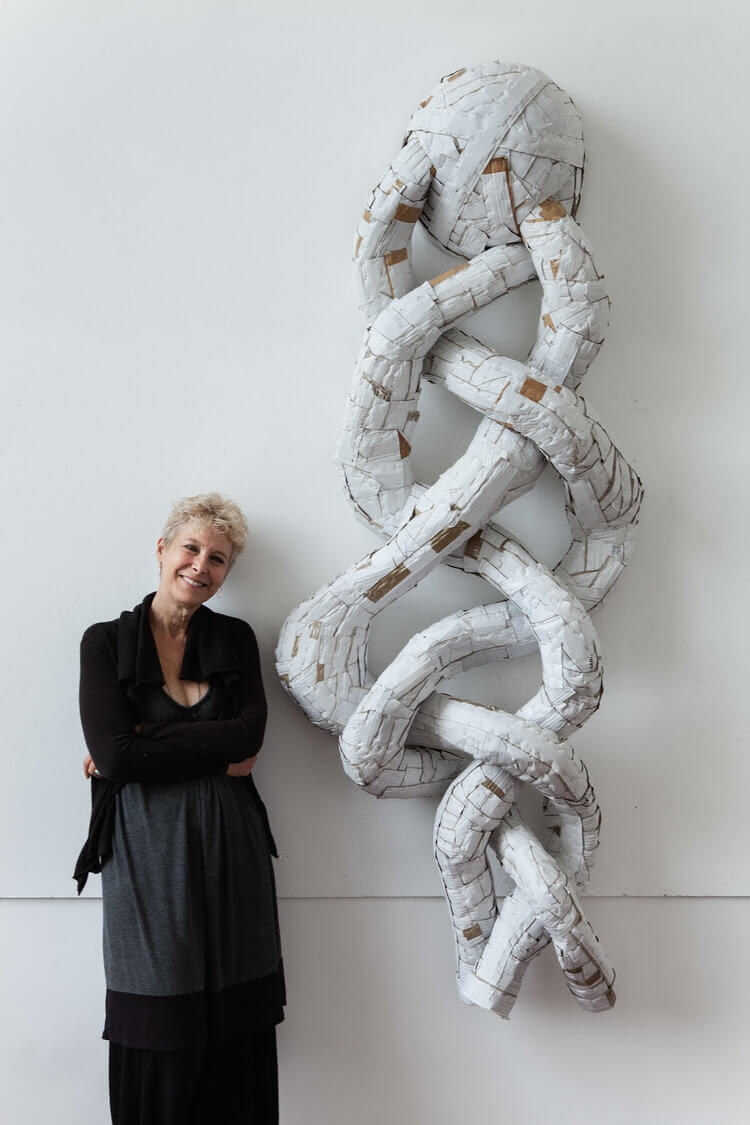 Ann Weber makes monumental sculpture out of found cardboard boxes. Her interest is in expanding the possibilities of making beauty from a common and mundane material. Weber's sculptures have a mystery or double meaning to them. Neither entirely representational nor abstract, but something in between, she wants the viewers to bring their own associations to the artwork.
She received her BA in Art History from Purdue University and an MFA from the California College of Arts and Crafts studying under artist Viola Frey, whose large-scale sculptures greatly influenced Weber's work. Weber lives and works in San Pedro next to the Port of Los Angeles.
She was awarded a Pollock Krasner Grant in 2018. Residencies, includingAmerican Academy in Rome; Oberpfalzer Kunslerhaus in Schwandorf, Germany; International School of Beijing and the De Young Museum in San Francisco provide her with opportunities to create sculpture in extraordinary settings and interact with a diverse audience.
Recent exhibitions at SFMOMA in San Francisco; Long Beach Museum of Art; Craft Contemporary Museum in Los Angeles and Torrance Art Museum garnered press in notable publications including Los Angeles Times, Sculpture Magazine, Artillery and online publications.
Ann Weber is represented by Wönzimer Gallery in Los Angeles.
Gallery:  https://www.wonzimer.com/